News
YEAR 5 IVRIT
As part of the Year 5 Ivrit curriculum we will be working on a joint project with pupils from Ben Zvi School in Shlomi, Israel. This program is organised by UJIA (United Jewish Israel Appeal). Throughout the academic year the children will be sending each other letters and cards (Clore Shalom pupils will be writing in Ivrit and Ben Zvi pupils in English).
Year 5 pupils were asked to write a paragraph about themselves in Ivrit. They wrote their name, age, where they live, family members, hobbies and what they like/don't like to eat. In their text they had to use adjectives, verbs, infinitives and connectives correctly. They also used their knowledge that they acquired in previous Ivrit lessons. Below are example of the great work of the pupils.
.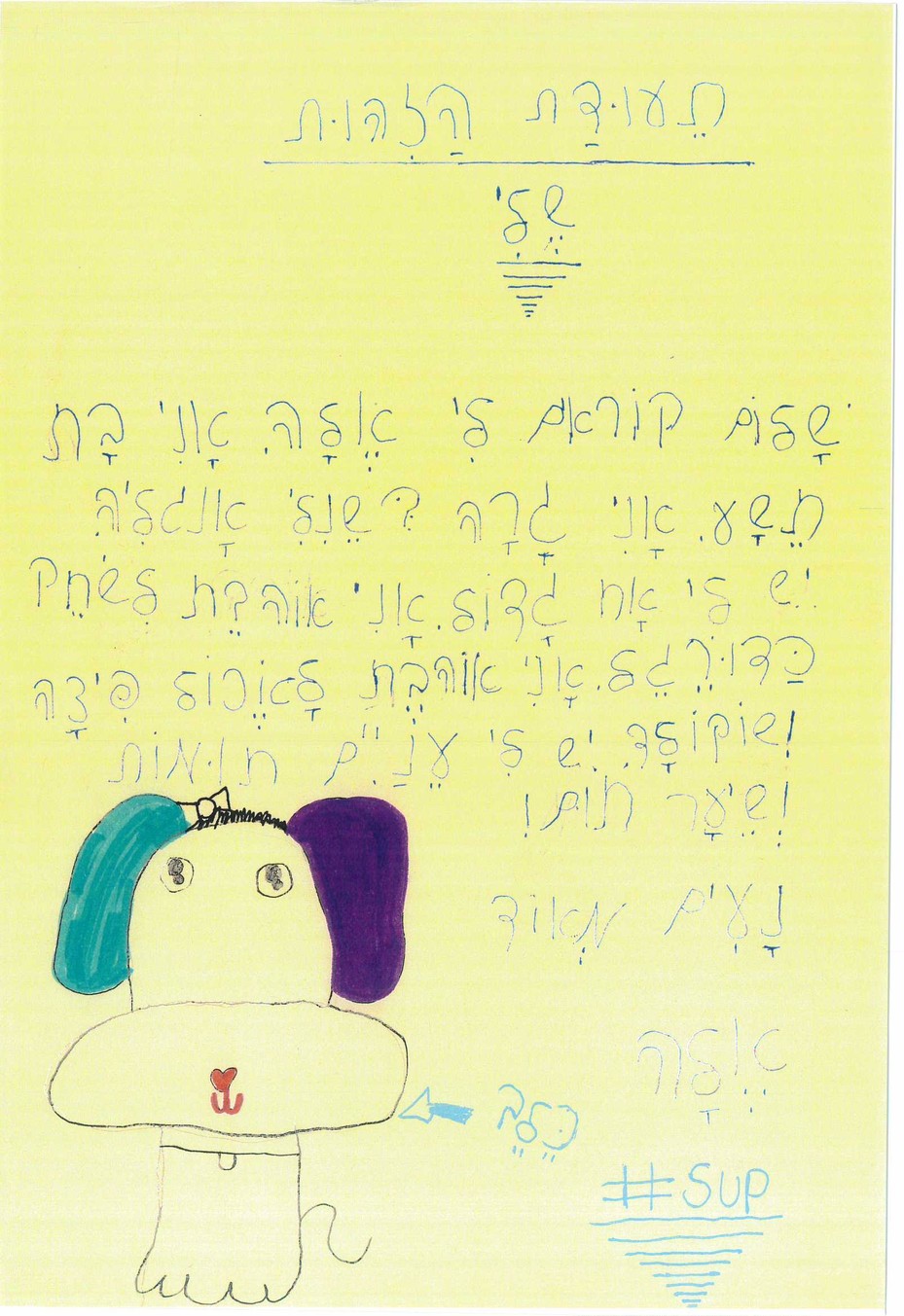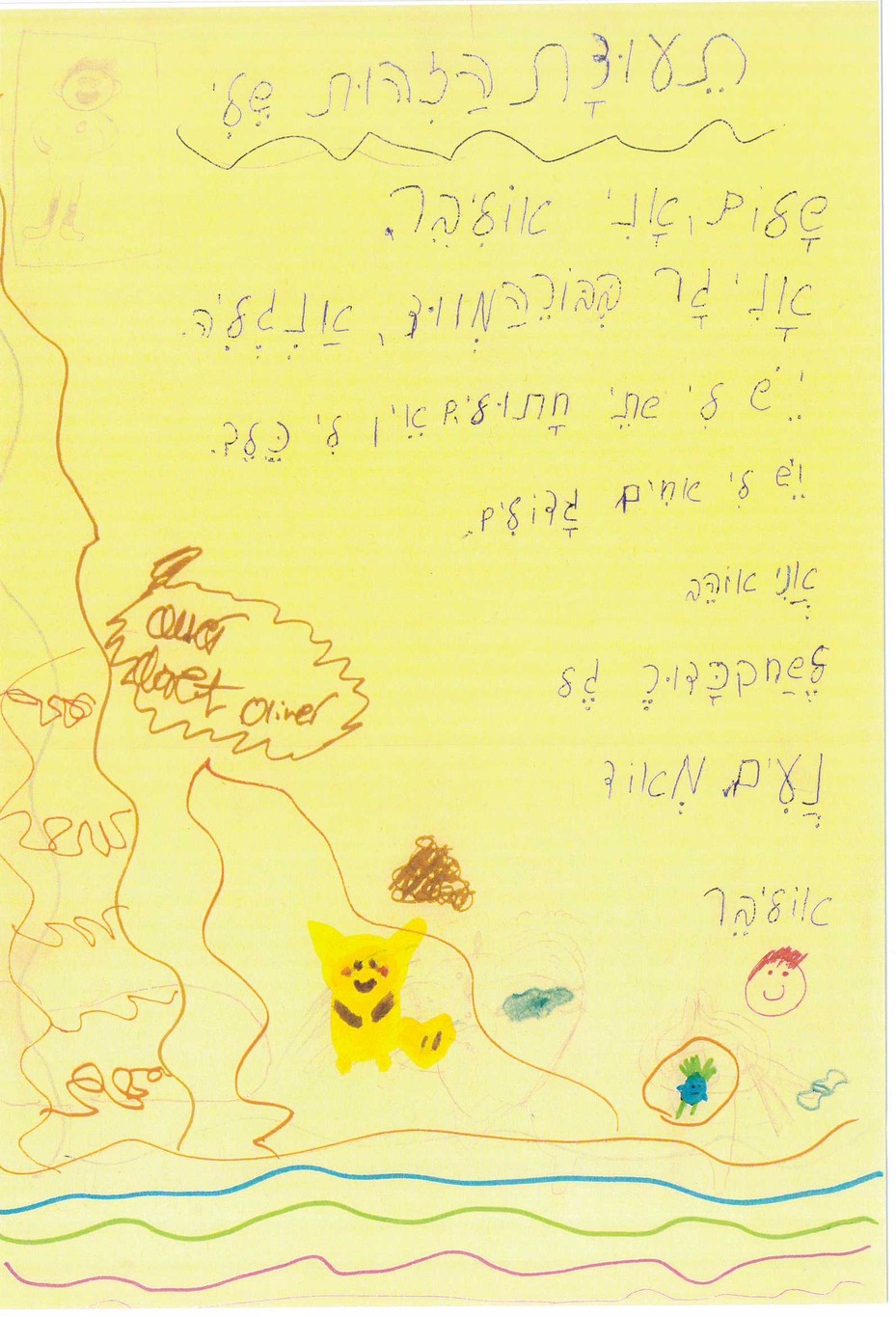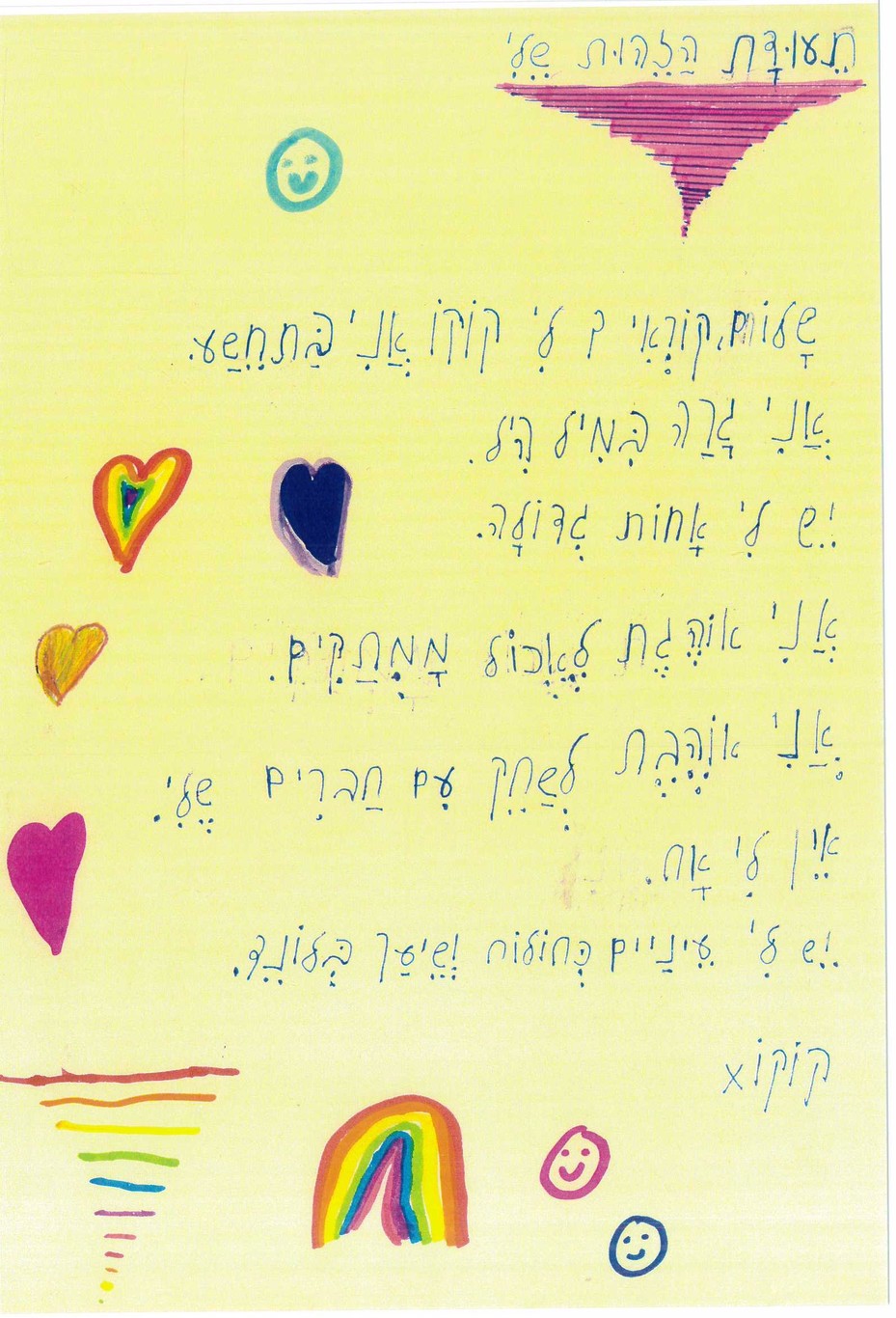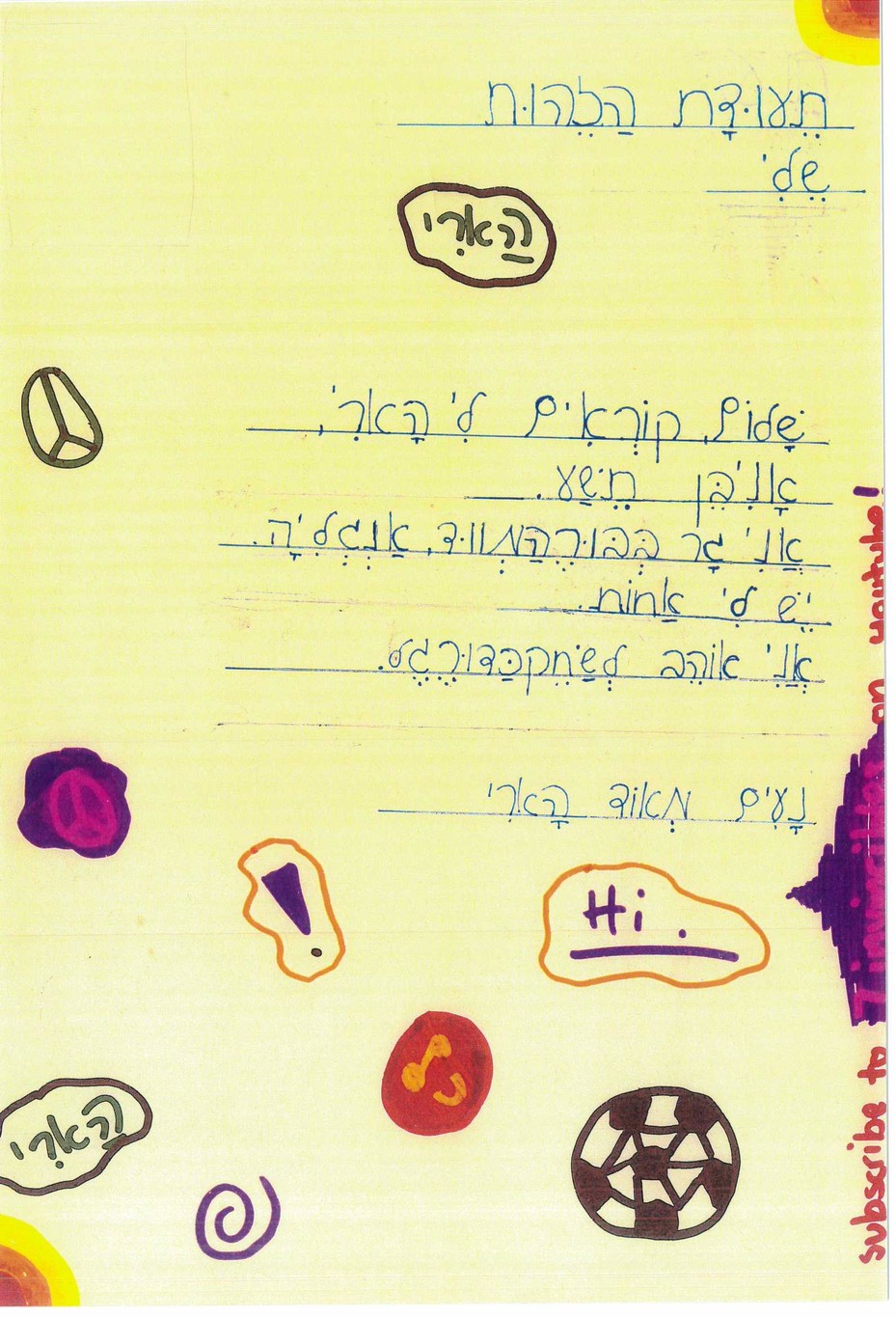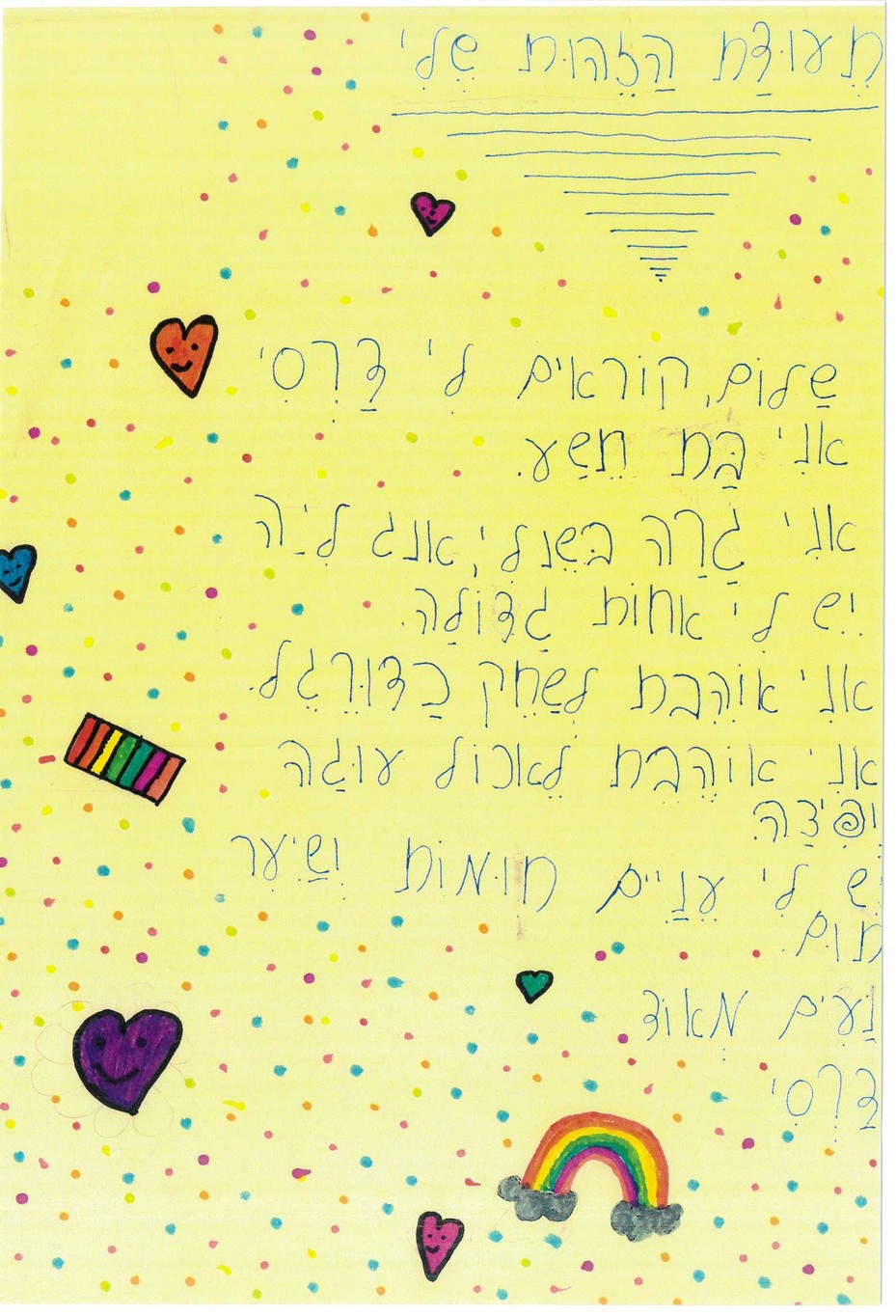 YEAR 6 IVRIT
Year 6 pupils were asked to write a paragraph about themselves in Ivrit. They wrote their age, where they live, family members, hobbies, what they like/don't like to eat and their favourite season. In their text they had to use adjectives, verbs, infinitives and connectives correctly. They also used their knowledge that they acquired in previous Ivrit lessons. Below are examples of the great work of the pupils.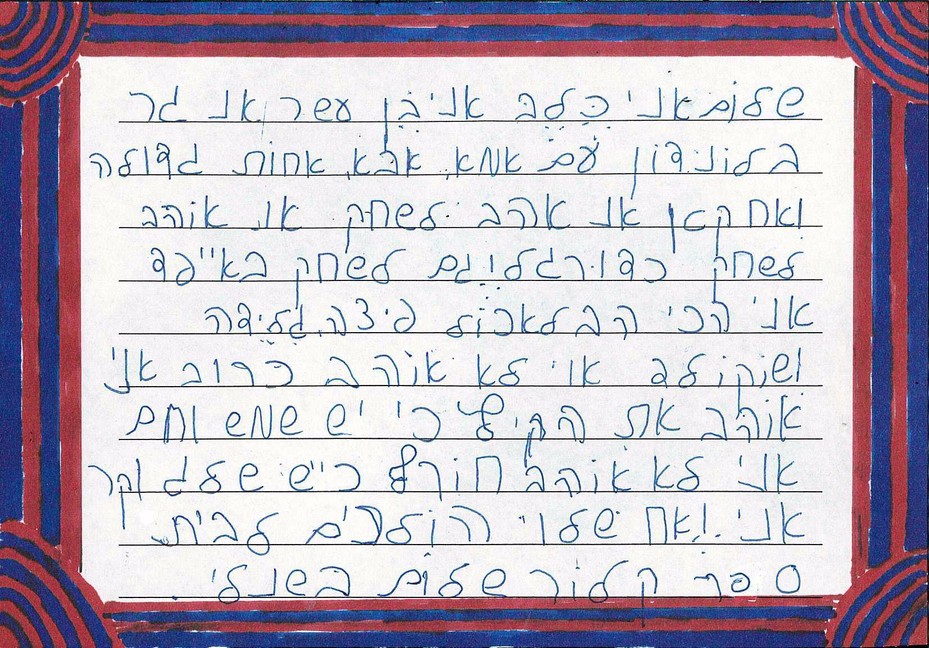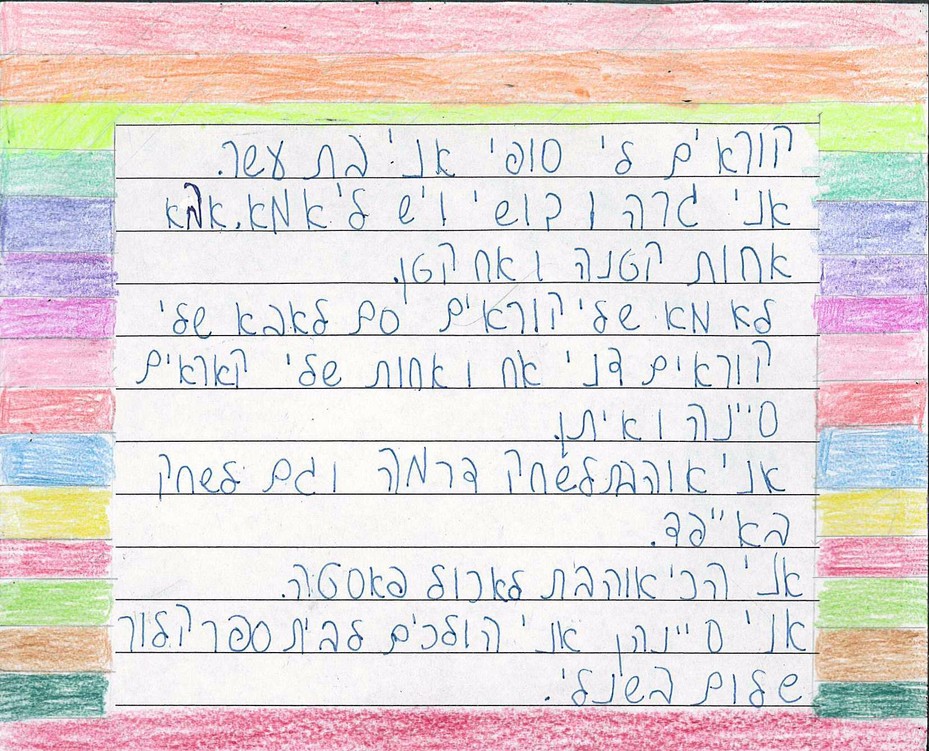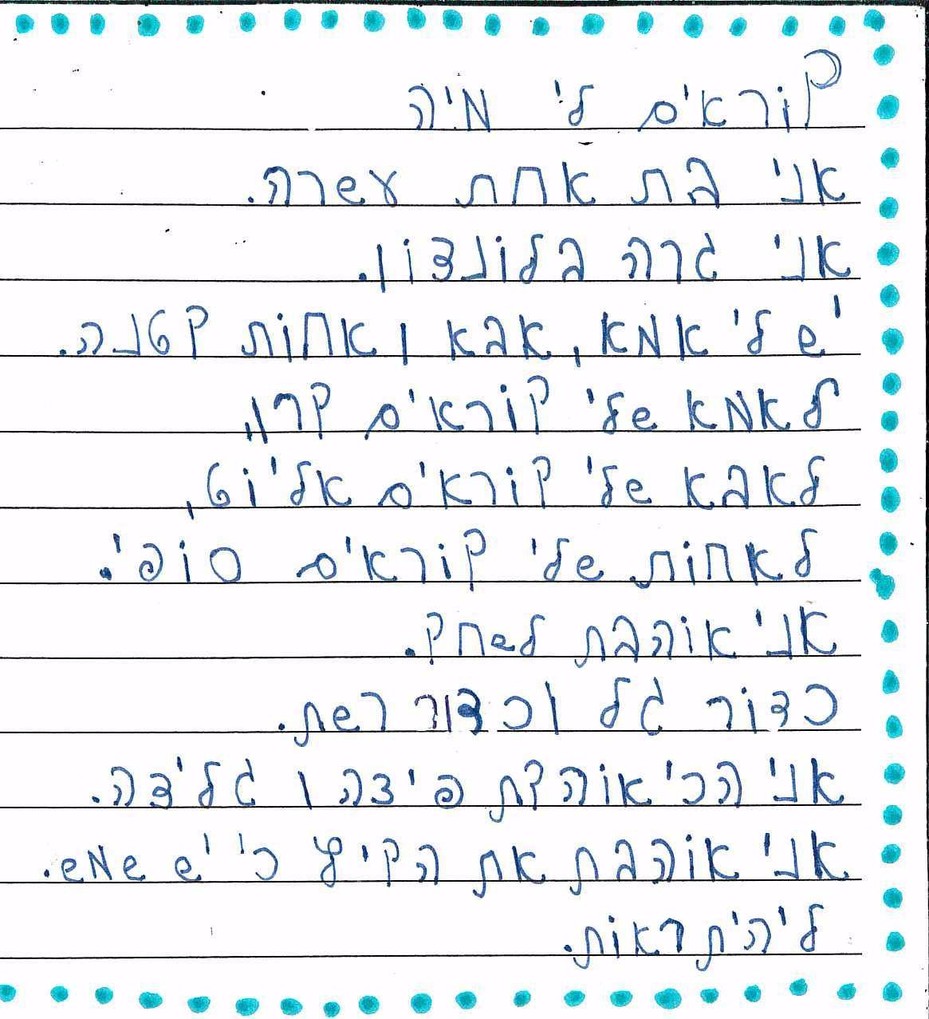 GREAT FIRE OF LONDON
On Wednesday 10th February, Year 1 finished off their topic about the Great Fire of London by having their own great fire in the playground! The children had designed and built their own Tudor style houses for DT. The fire spread quickly as the weather was dry and windy, just like in the real fire 350 years ago!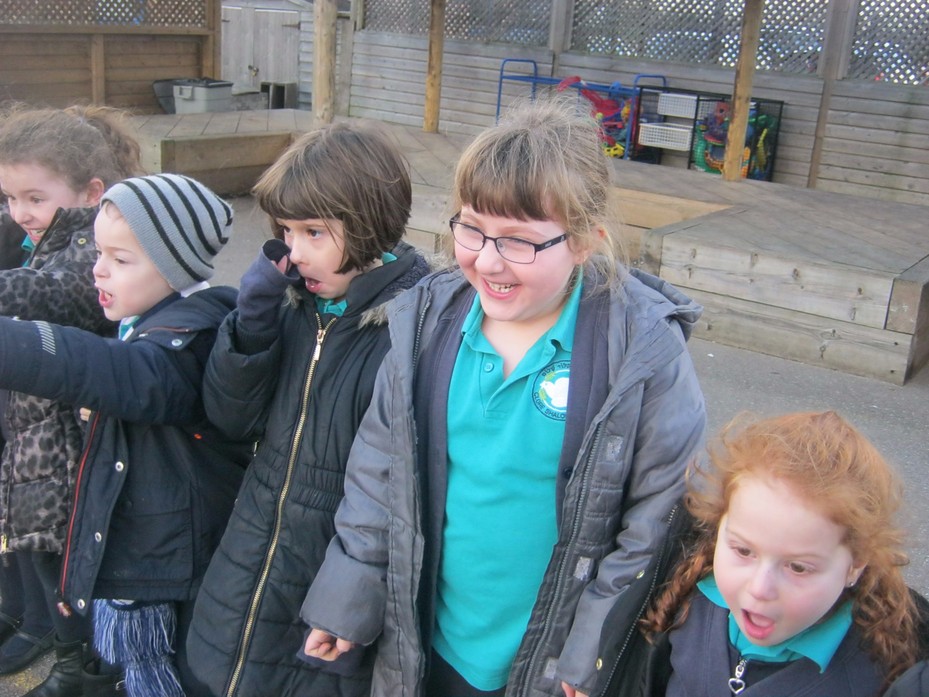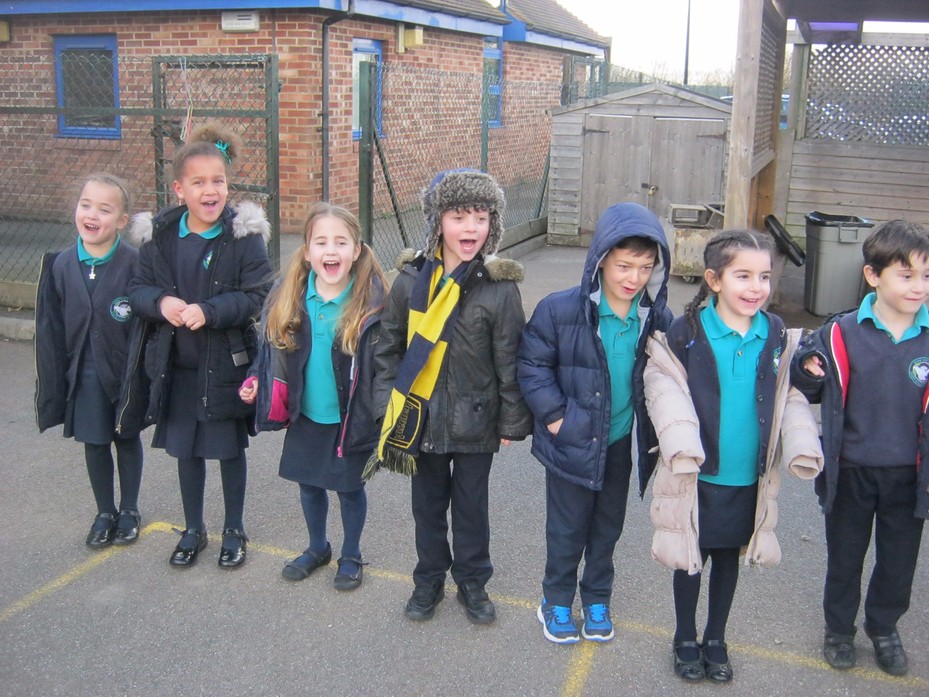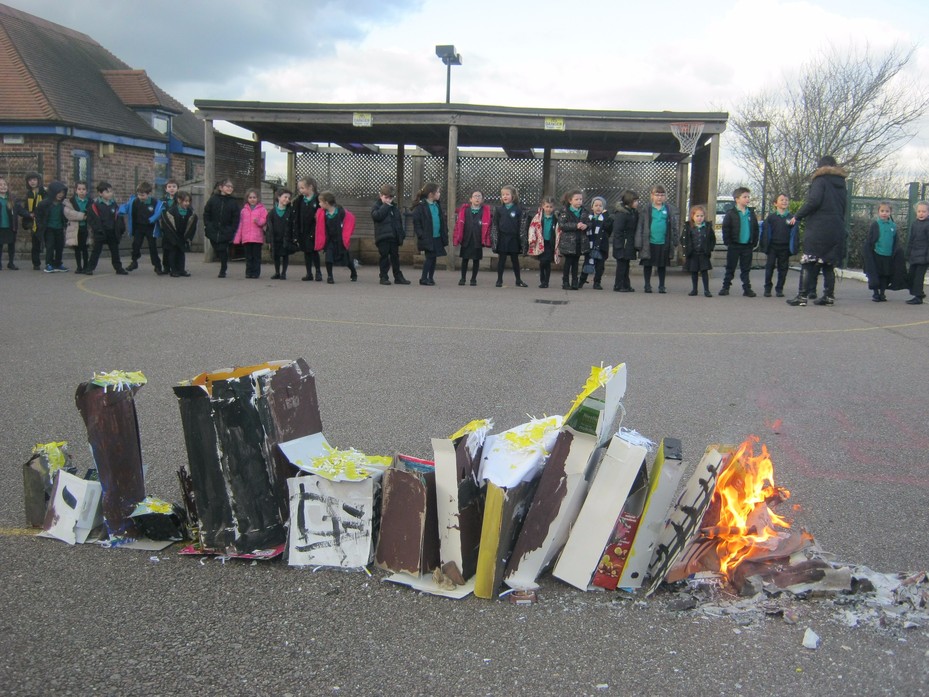 As part of their learning about the Great Fire of London, Year 1 had a visit from the fire fighters from St Albans Fire Station. They learnt all about what fire fighters do, what they wear to keep them safe and what to do if they ever have a fire at home. Year 1 were also lucky enough to go on the fire engine and they even had a go at spraying the hose!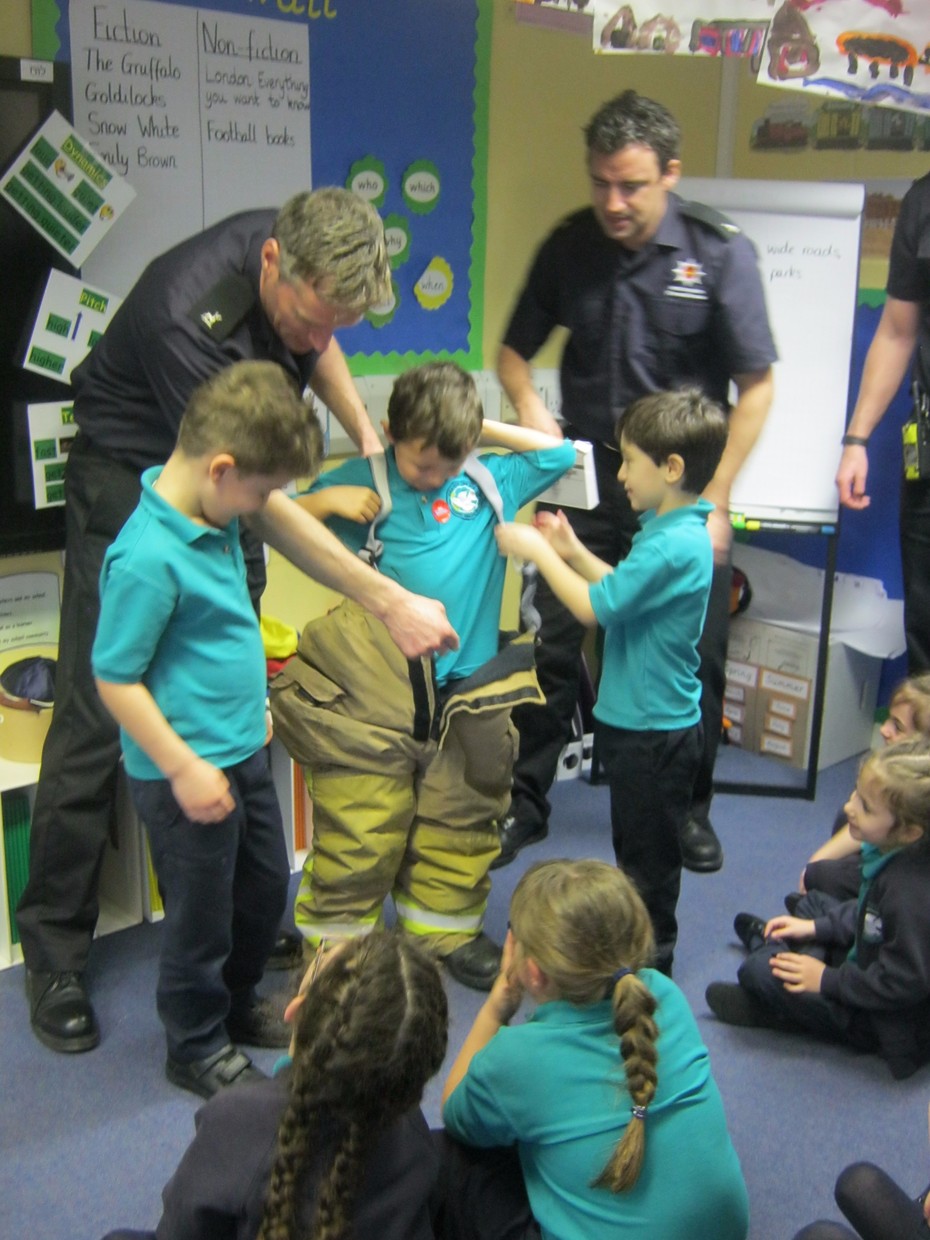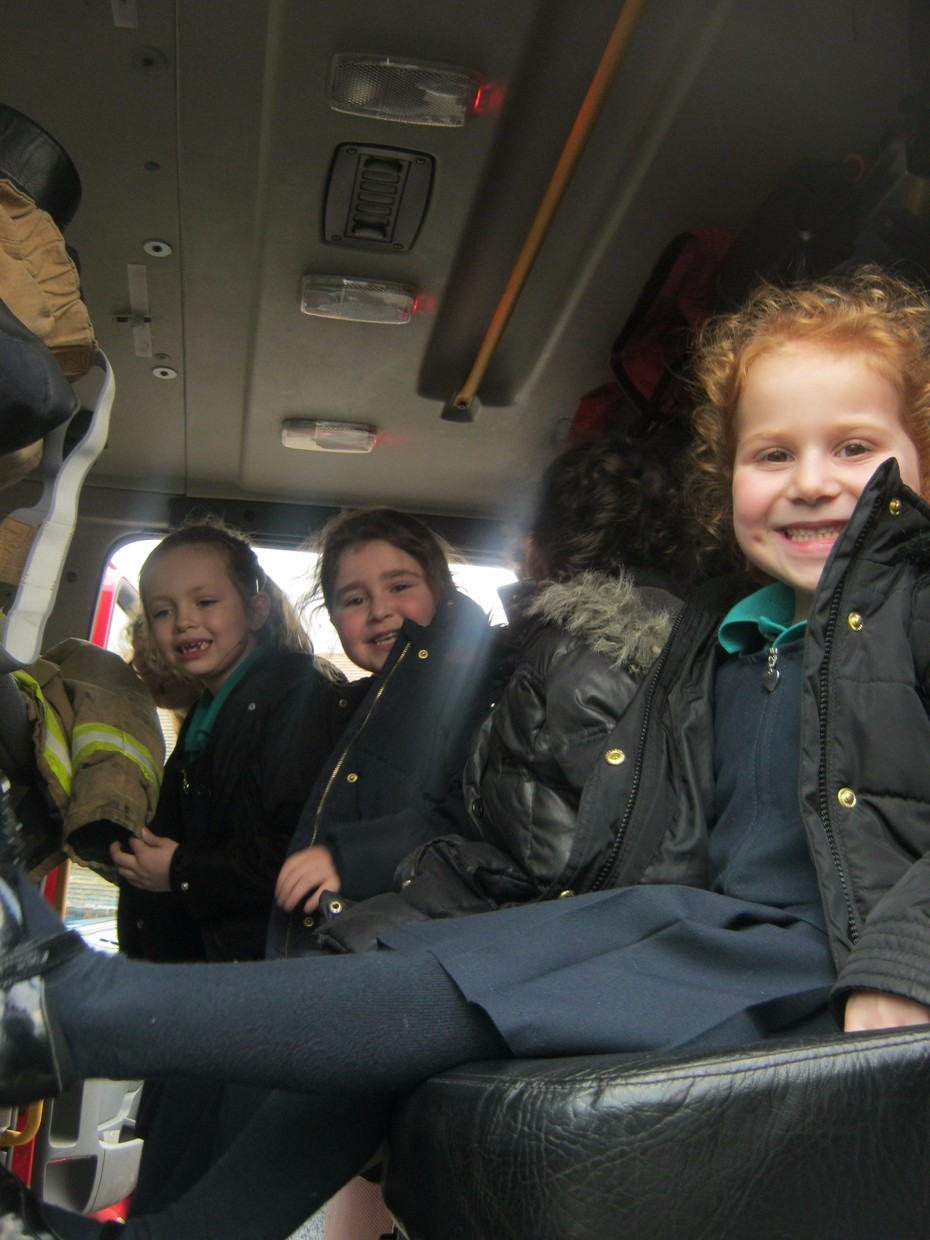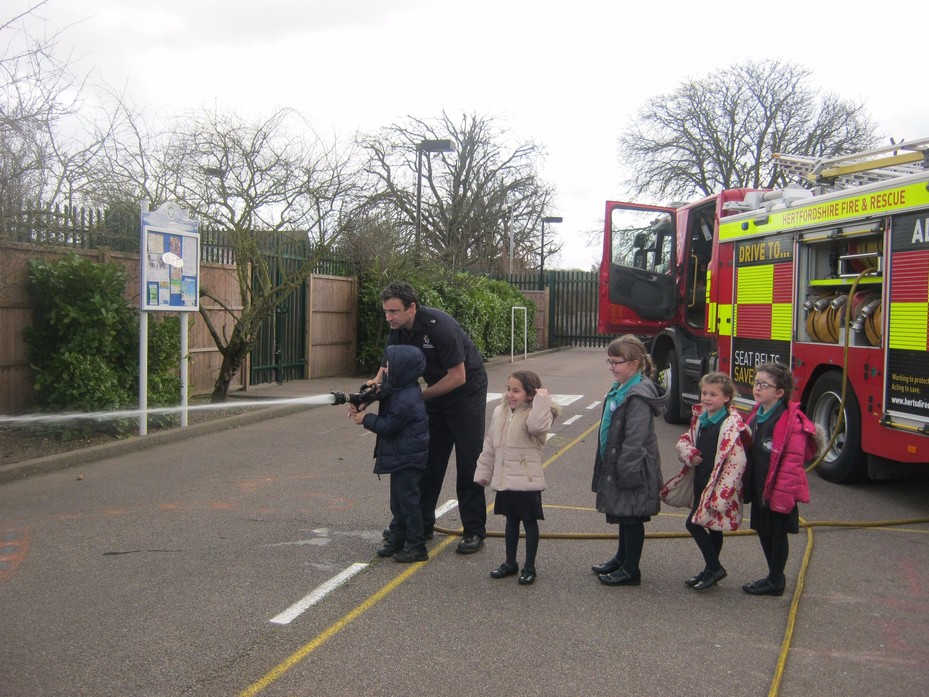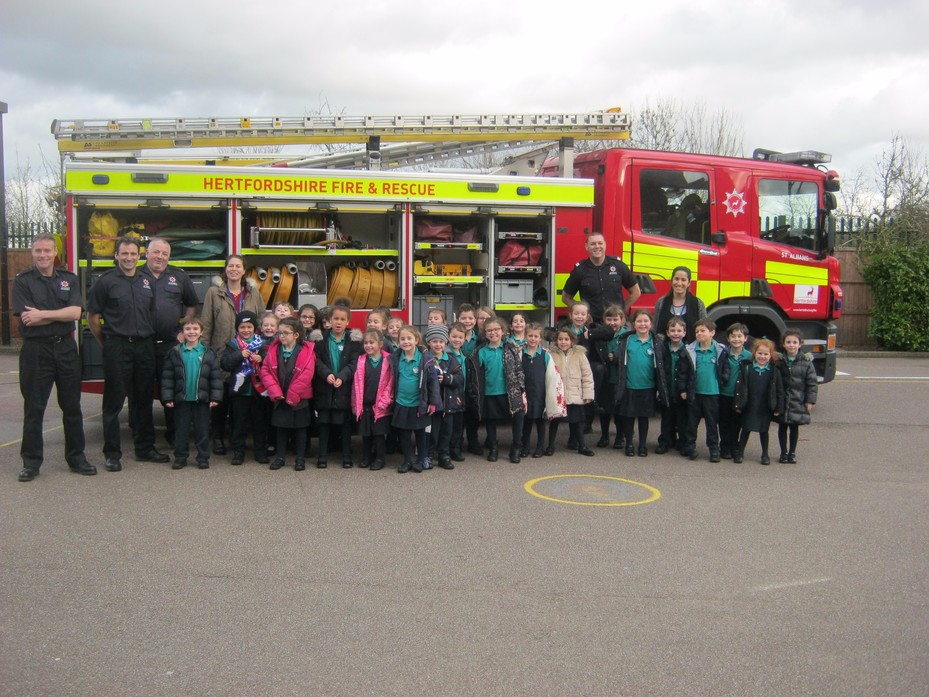 DOUGHNUTS
Written by Oscar (Year 4)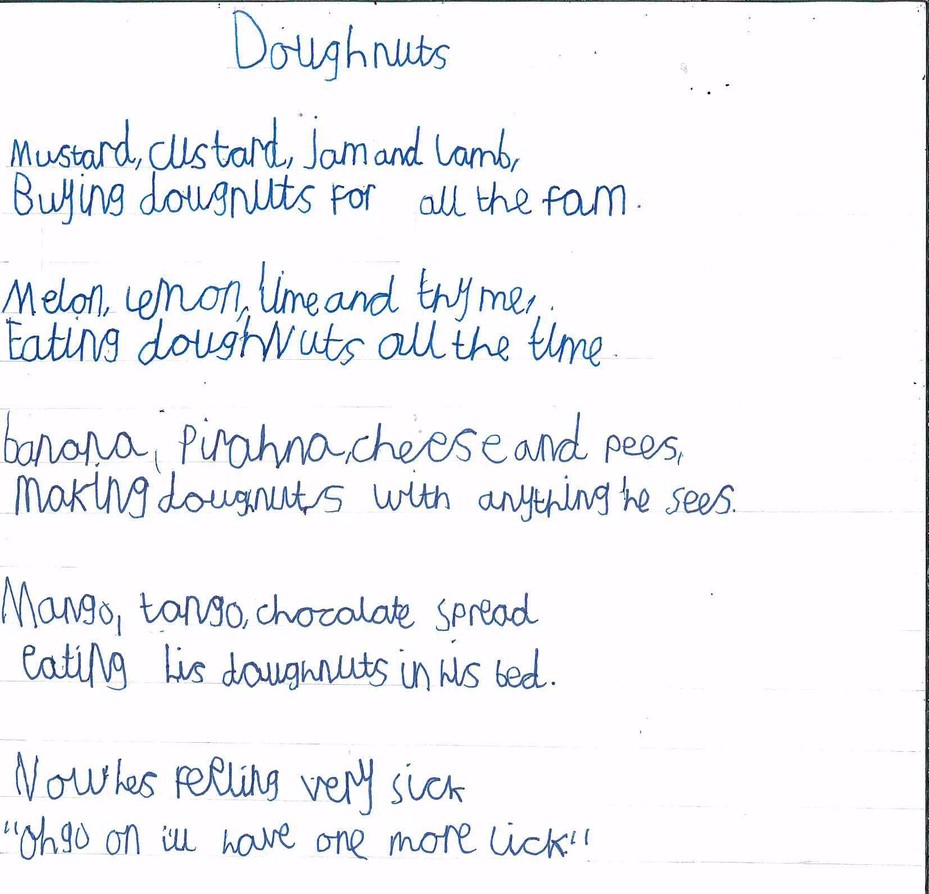 BLAST OFF !
Written by Jonah (Year 4)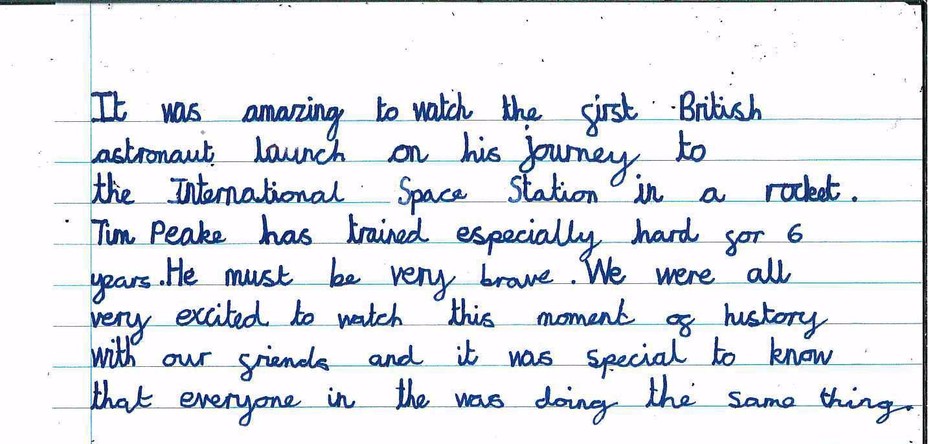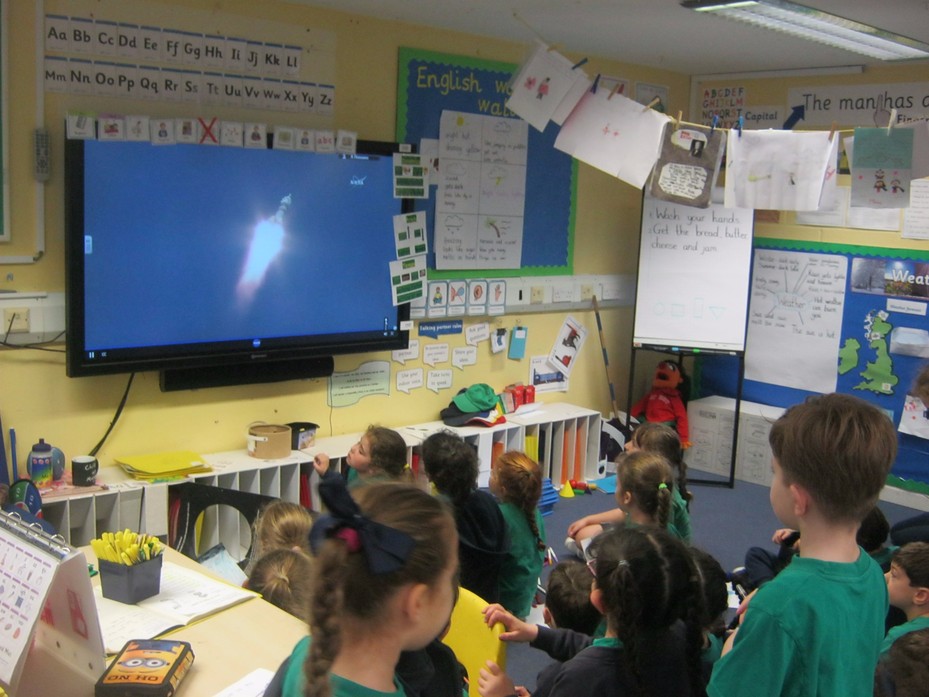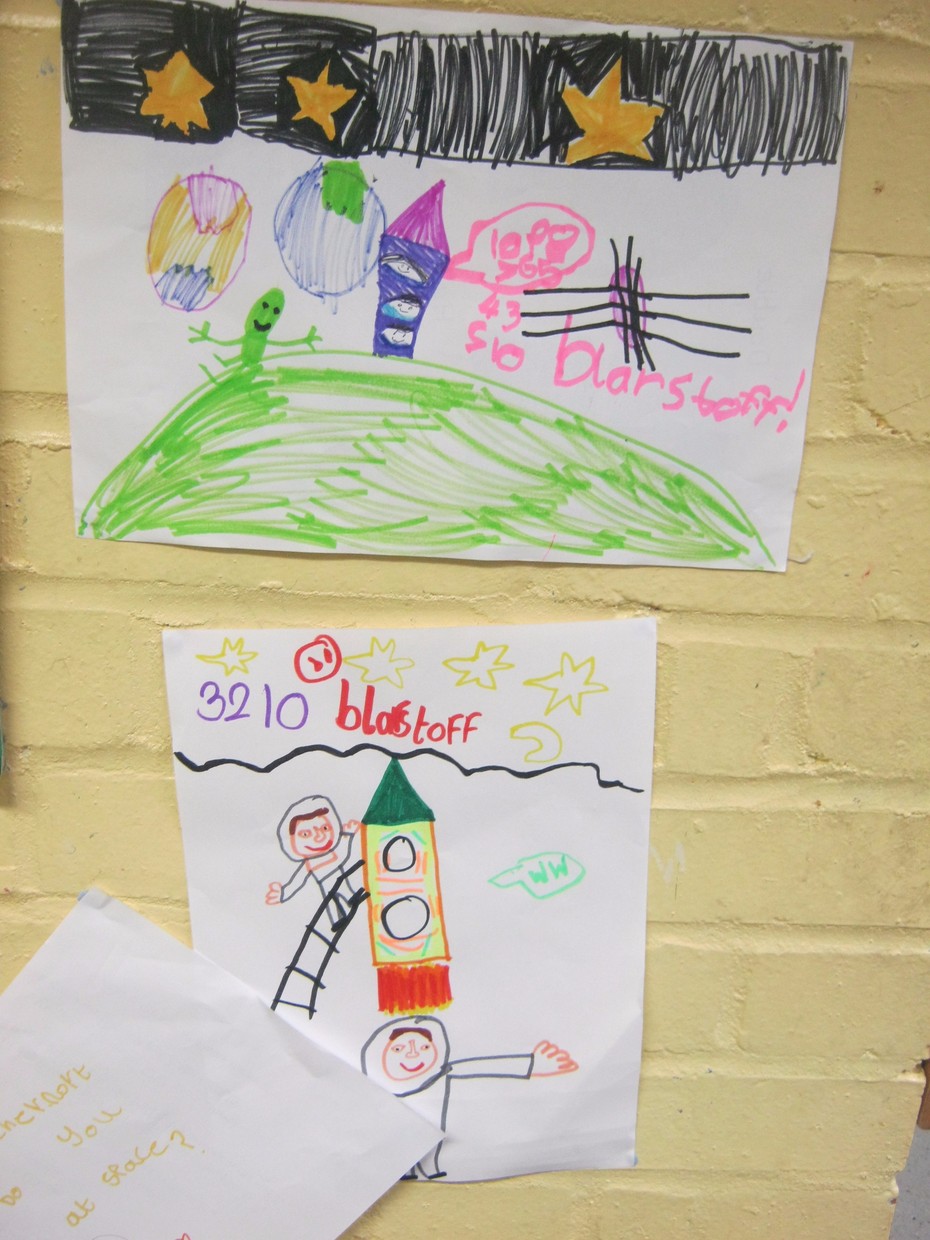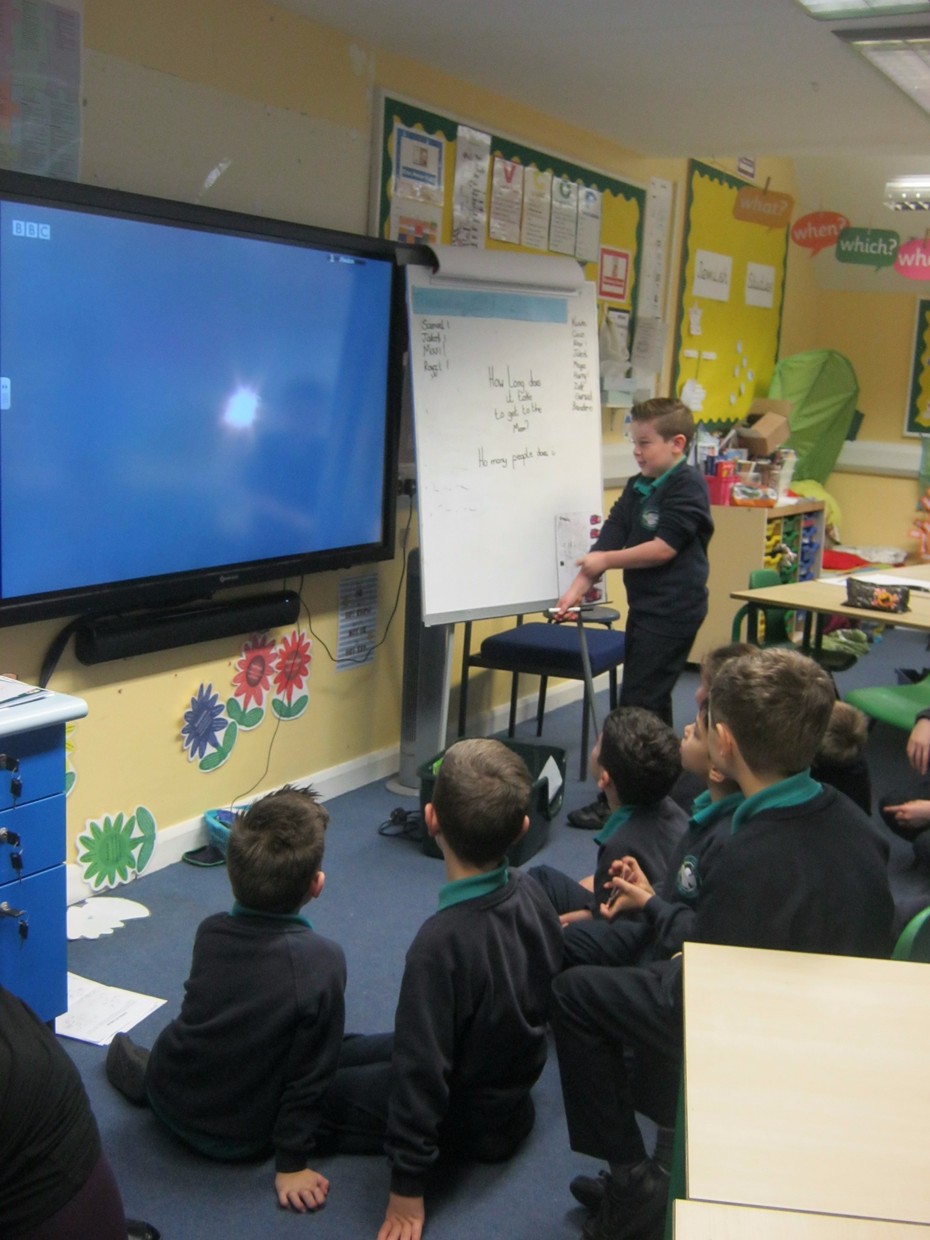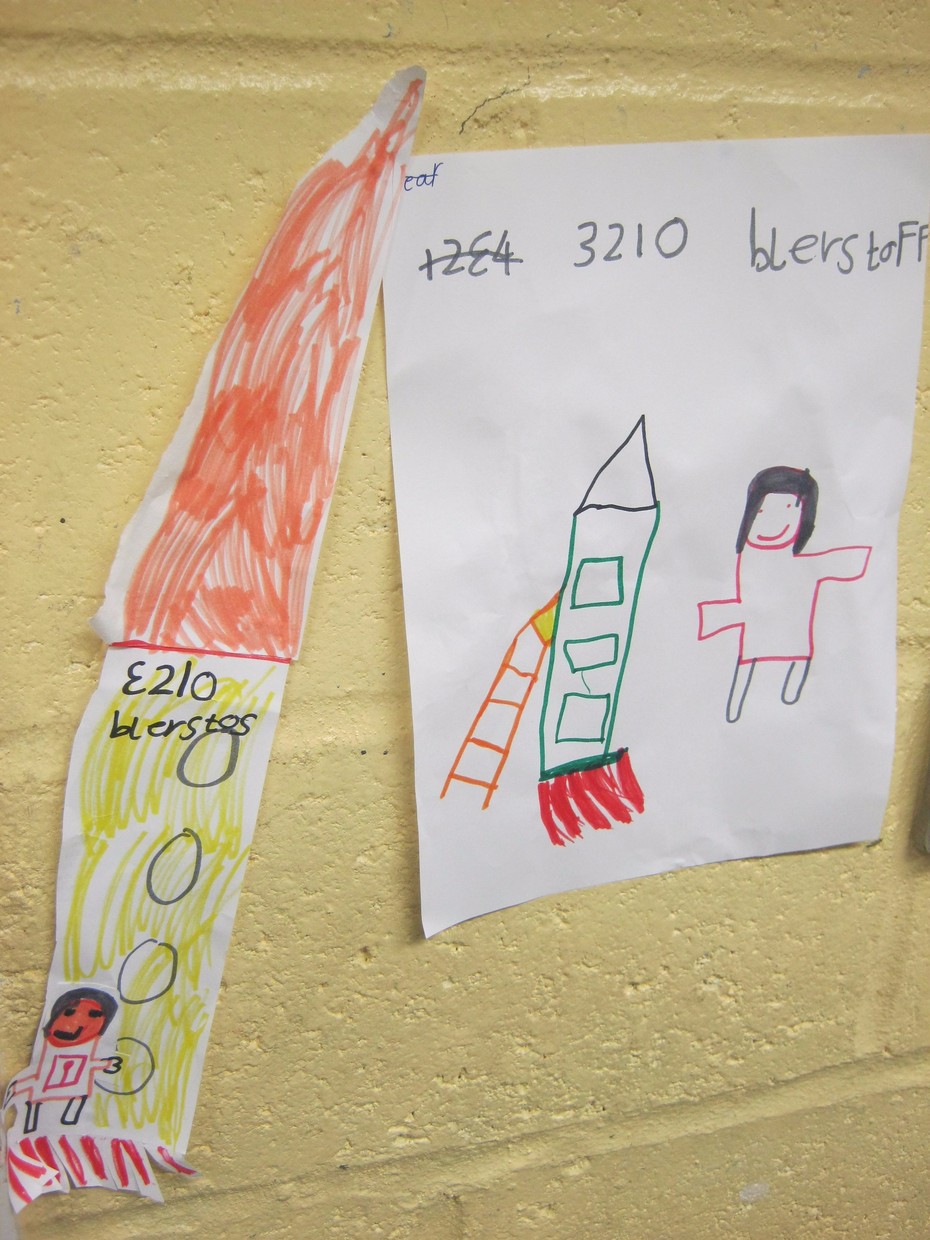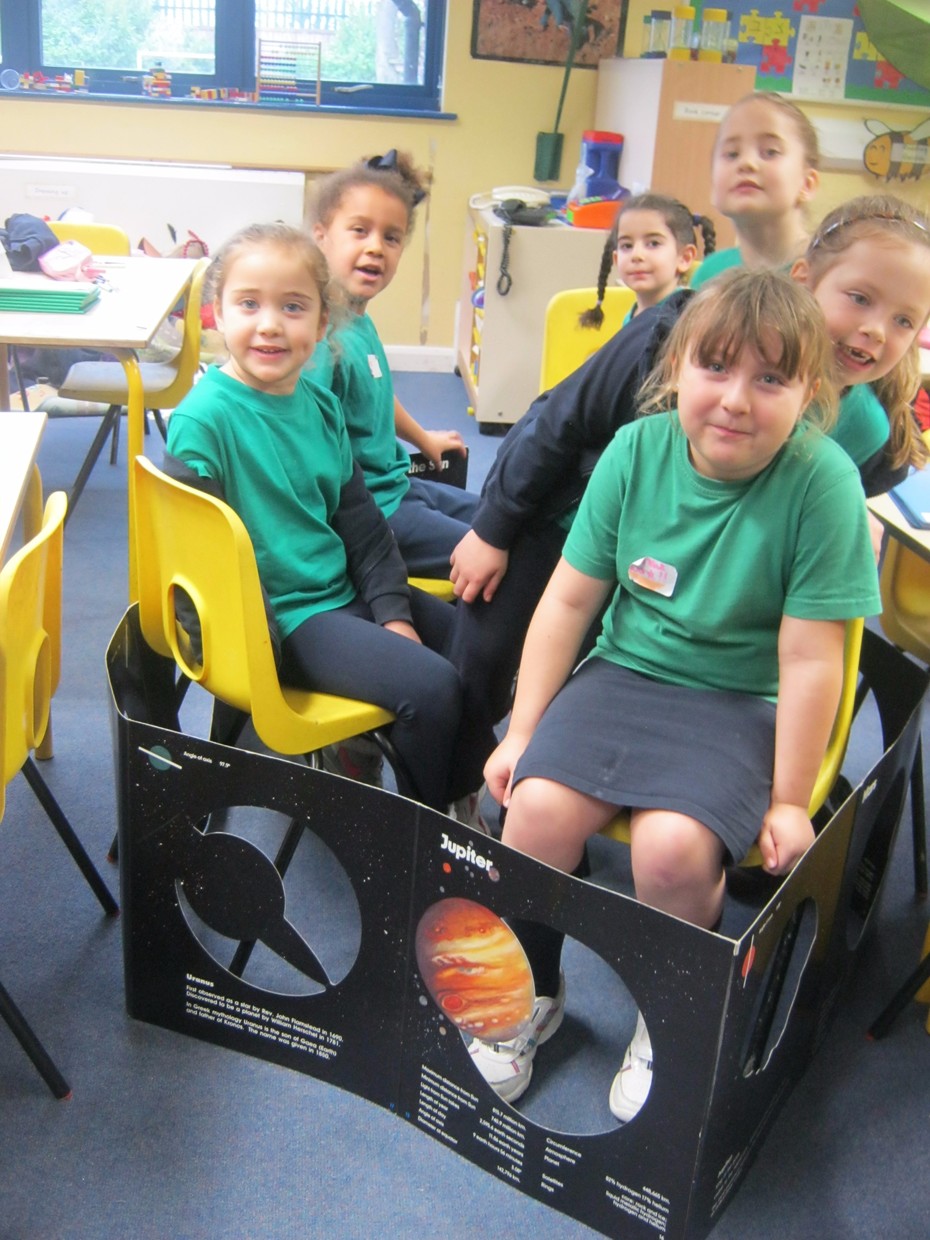 YEAR 1 MAKE DREIDLE SANDWICHES
In Year 1, we have been learning about instructions in our English lessons. To help us learn to follow instructions, we made sandwiches that looked like dreidles! It was very important to follow the instructions carefully so that our sandwiches were made properly, looked great and tasted delicious!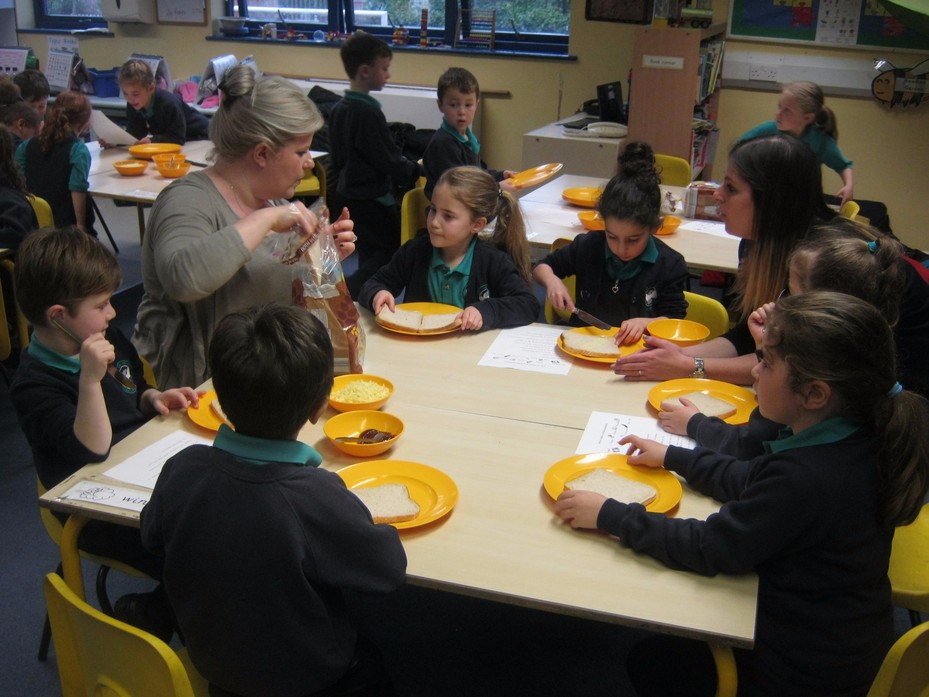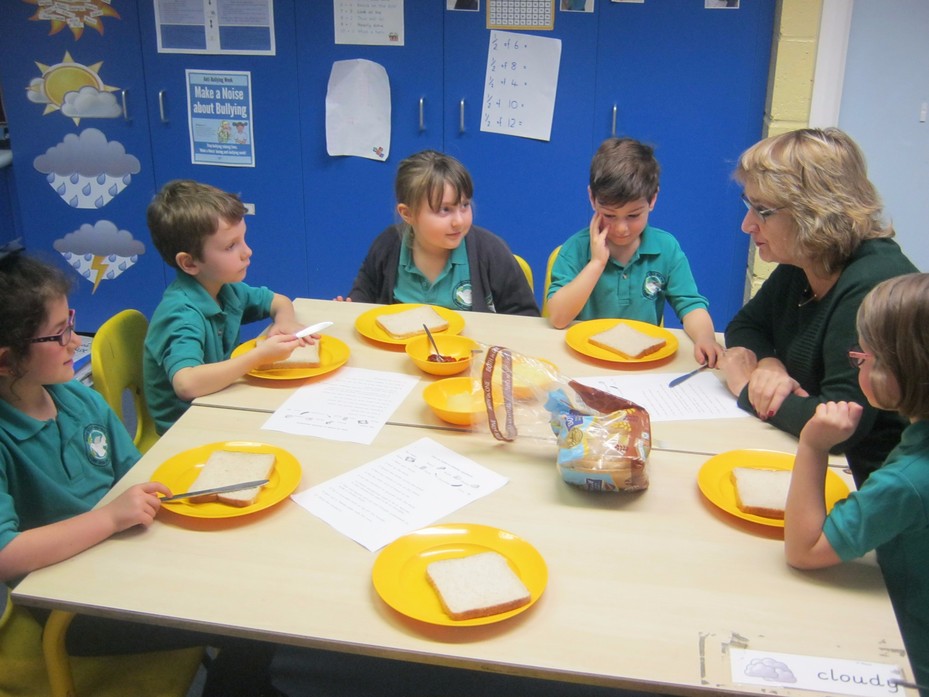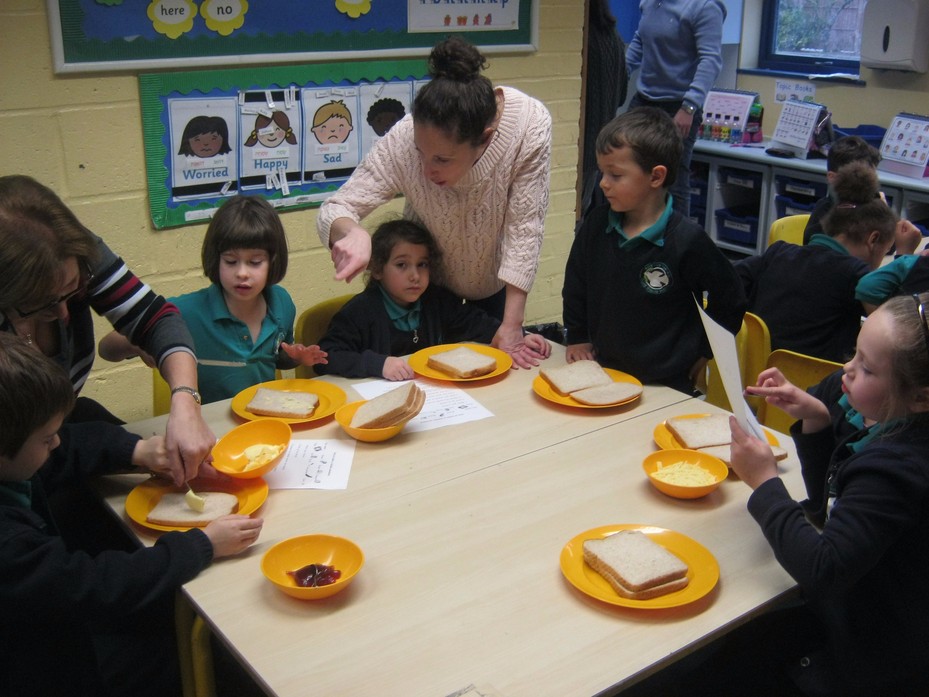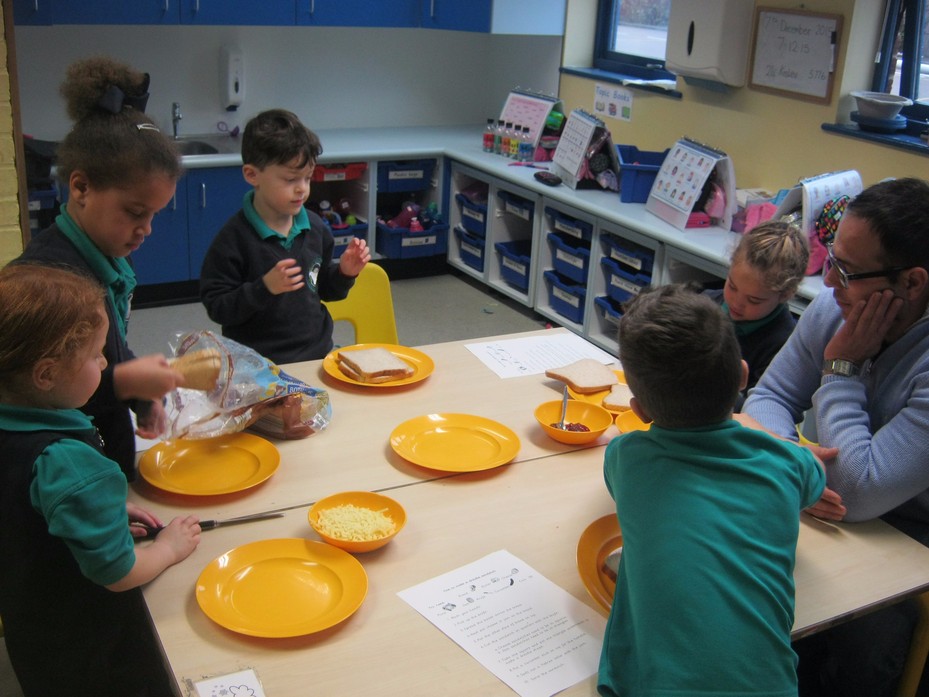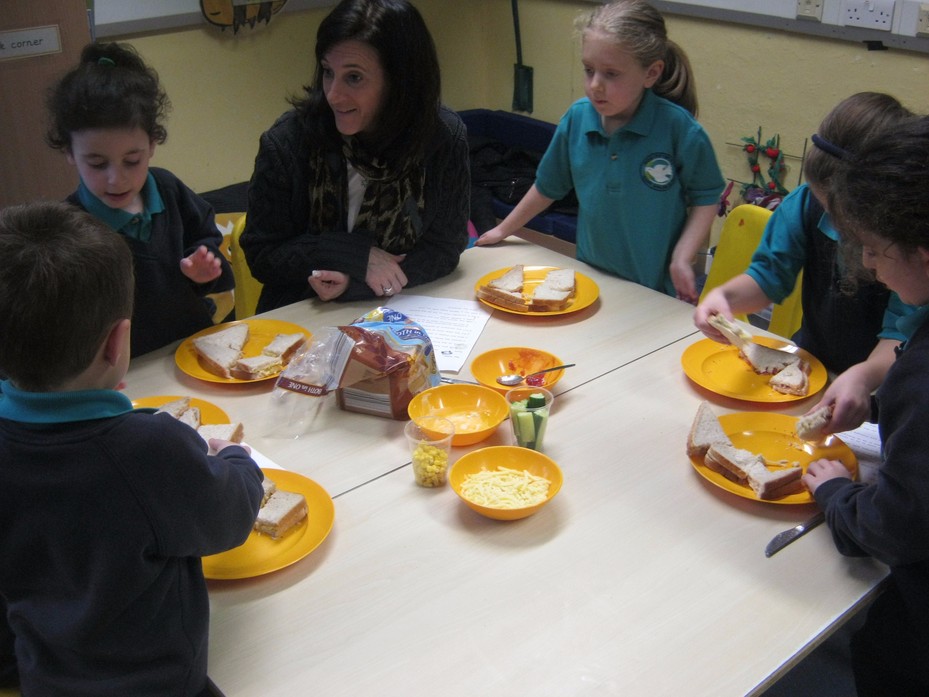 GIRLS FOOTBALL TOURNAMENT
On the 25th November 2015, the girls football teams went to a Maccabi football tournament. Unfortunately, we did not get through to the semi-finals but we still scored some great goals. We enjoyed the games and went home happy. (Written by Emily, Year 6)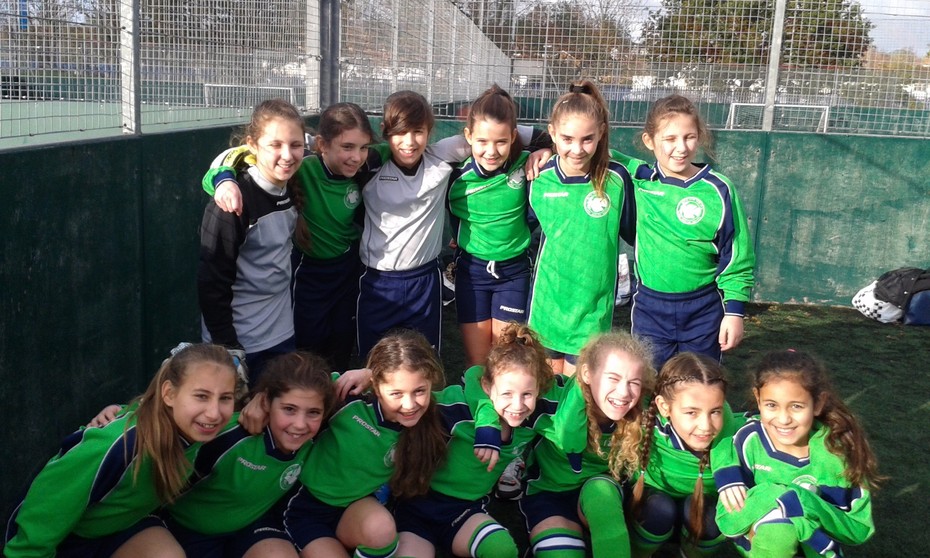 NETBALL TOURNAMENT
On the 4th November, Year 5 at Clore Shalom took part in an extremely tough Netball tournament at Emmanuel College. The standard was high; however Year 5 persevered and won the last two matches. We struggled at first, however from each match we learnt something new which helped us in the next game. We scored many goals that we were all proud of. One thing that really helped up was our team work; we all encouraged each other and didn't doubt each other. We had great fun. We couldn't have done this without Caroline and Jo. Thank you to them. (Written by Olivia, Year 5)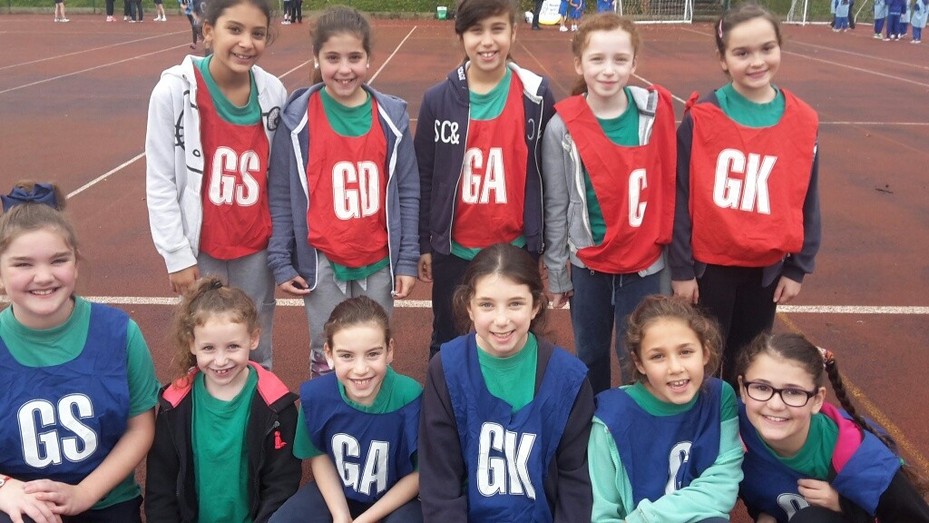 TZEDEK
On Monday 6th July, representatives from Clore Shalom went to a Tzedek event, which celebrated all of the schools that are involved with a twinning project between British and Ghanaian schools. Mrs Scher, who went to Tamale earlier this term, told everyone about her experiences there and Freddie, Jasmine and Darcey presented what they had learnt about in school. It was also very interesting to hear about what the other schools had learnt about Ghana.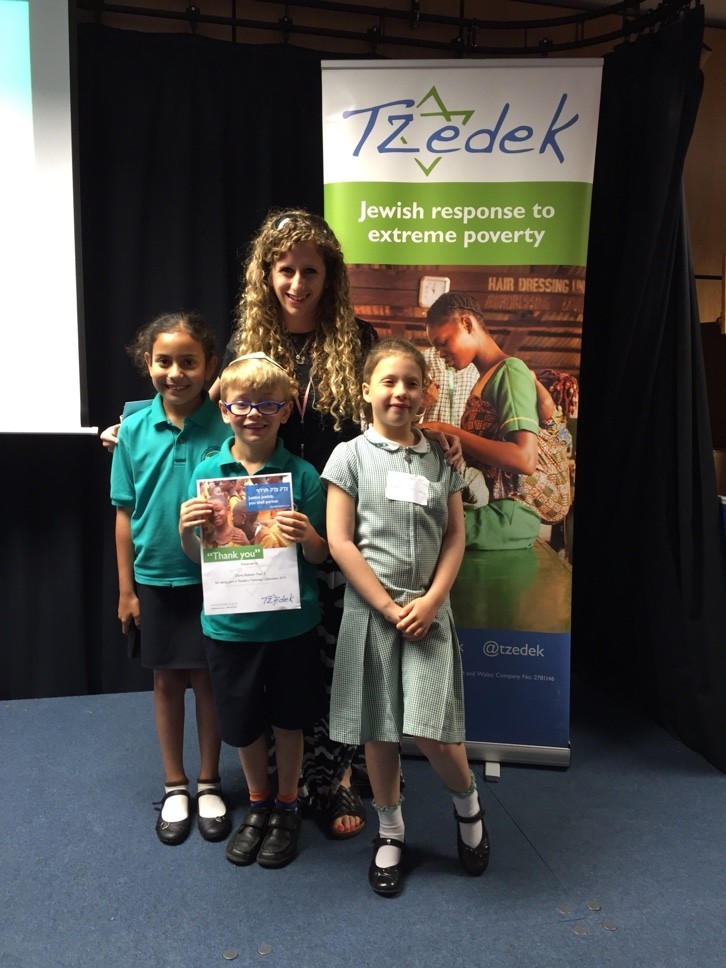 Year 5 visit 'The Jewish' East End of London
Year 5 went on an informative walking tour of the East End of London, taking in both well-known and hidden gems of Jewish history. They saw sights of the old Jewish newspaper offices, finding out that there used to be 14 Jewish newspapers as opposed to the 2 currently circulated in London. They also saw the sight of the Jewish Soup kitchen dating back to the early 1900's.
They visited Sandy Row Synagogue, the oldest Ashkenazi Synagogue in London, participating in a Shacharit (morning prayer) service.
Later on in the day they visited Stepney Green Community Centre where they learnt more about Jewish life in the East End of London, talked with day care visitors and performed two songs, one in Yiddish and one in Hebrew to the visitors.
A great day was had by all.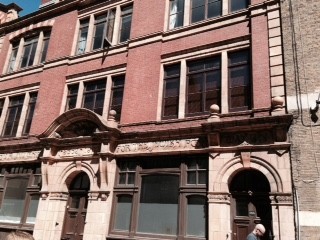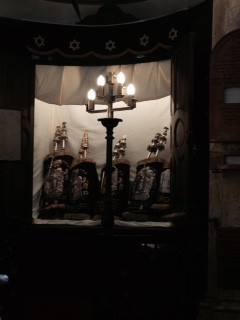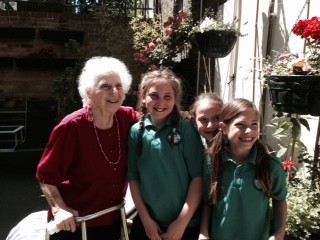 Camley Street Nature Park
Year 1 enjoyed their trip to Camley Street Nature Park near Kings Cross, where they learnt more about plants and the got the opportunity to share what they know about animals as well! They saw lots of plants in the woodland and searched for creatures as well as doing some pond dipping. The children had a fantastic time and Maaike, who worked at the park, said they knew more than any Year 1 class that had ever visited before!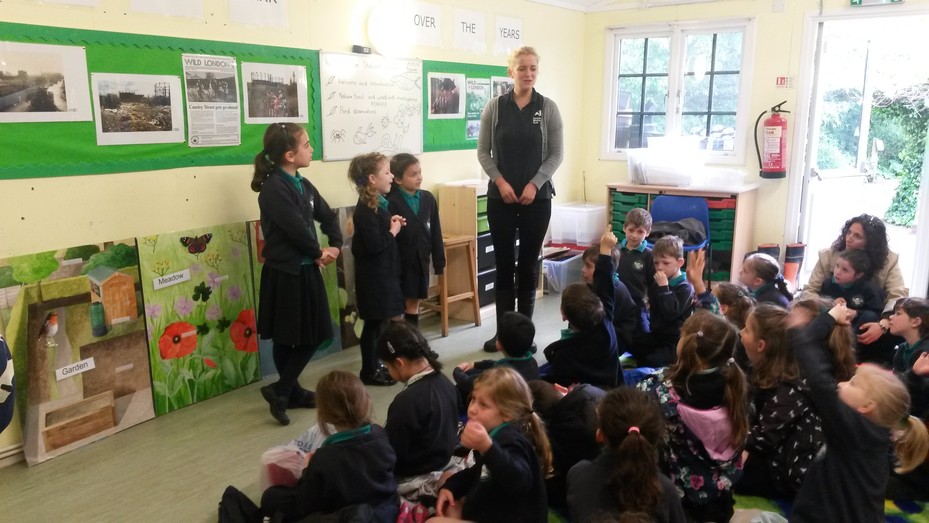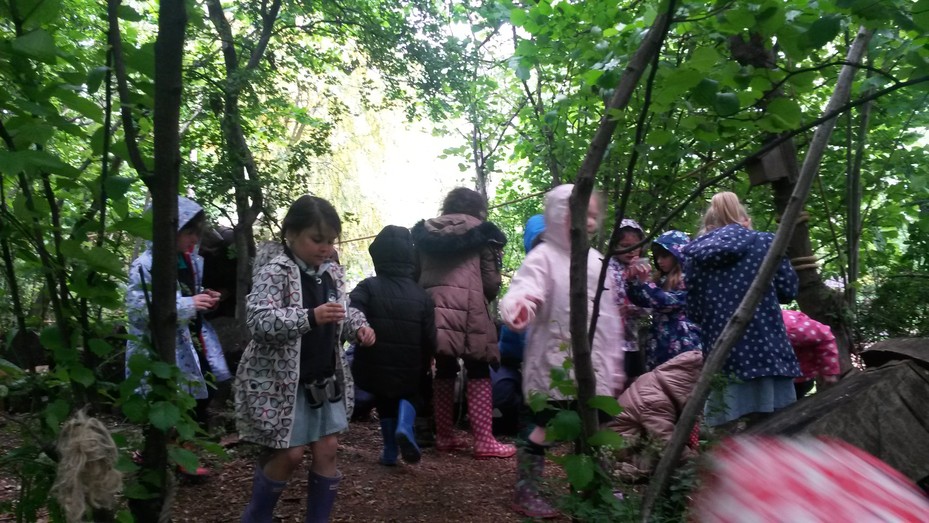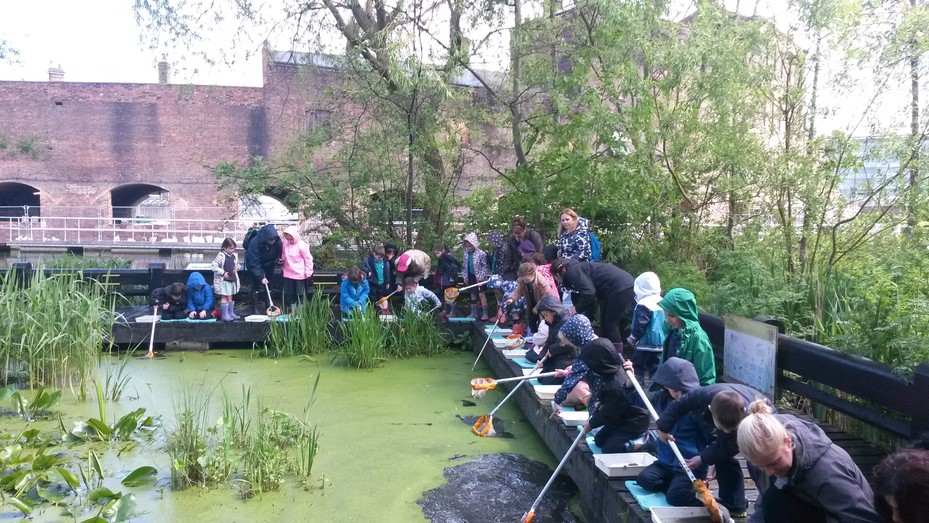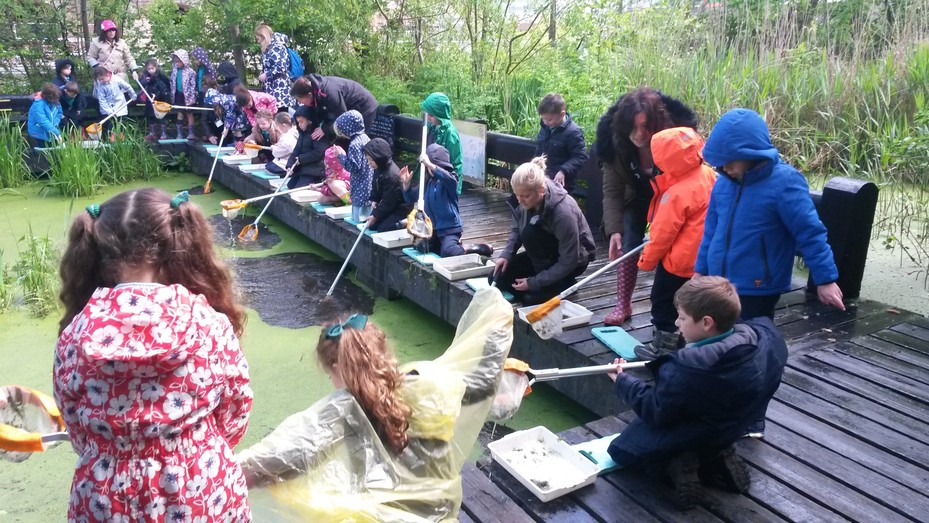 Year 1 Gardeners
On Wednesday 6th May, Year 1 did some gardening as part of their Science top​ic about plants. They were very lucky that Mr Stone, who is a keen gardener, helped them to plant carrots, kale, chicory, sweet peas and much more! Year 1 are very excited to see how their plants grow!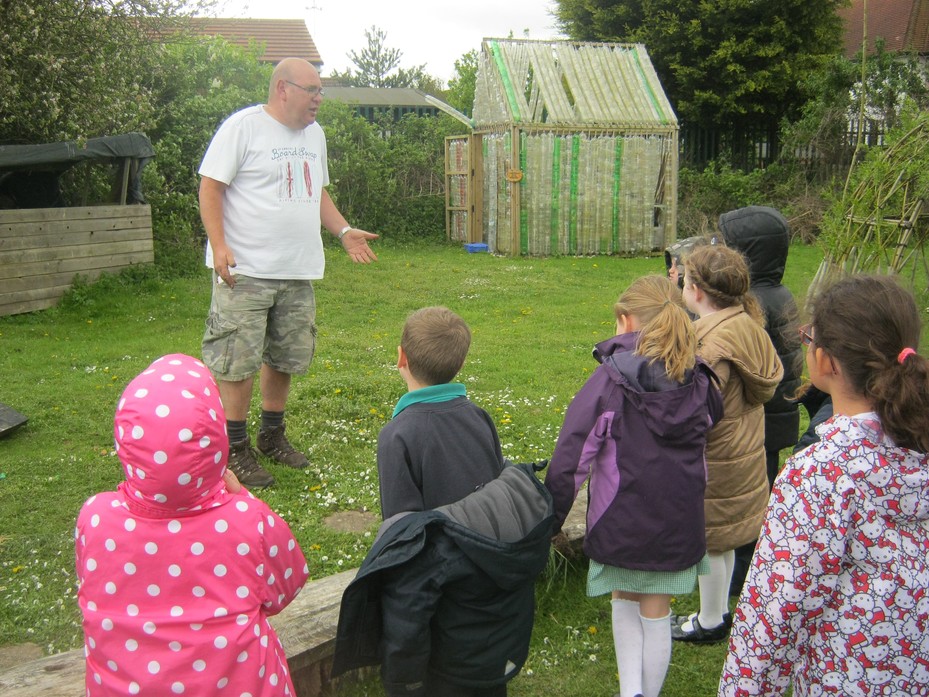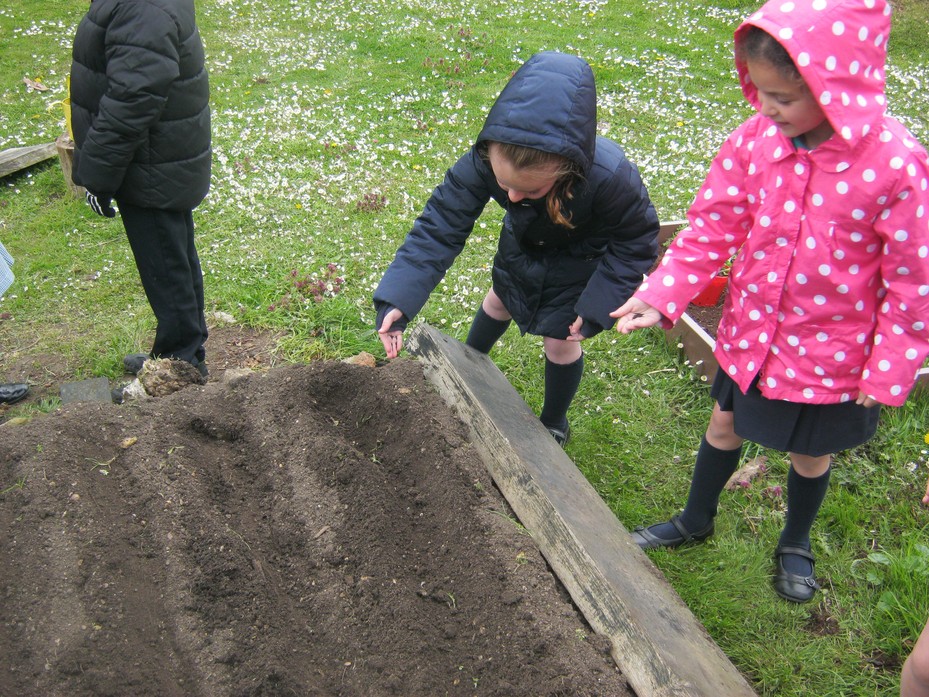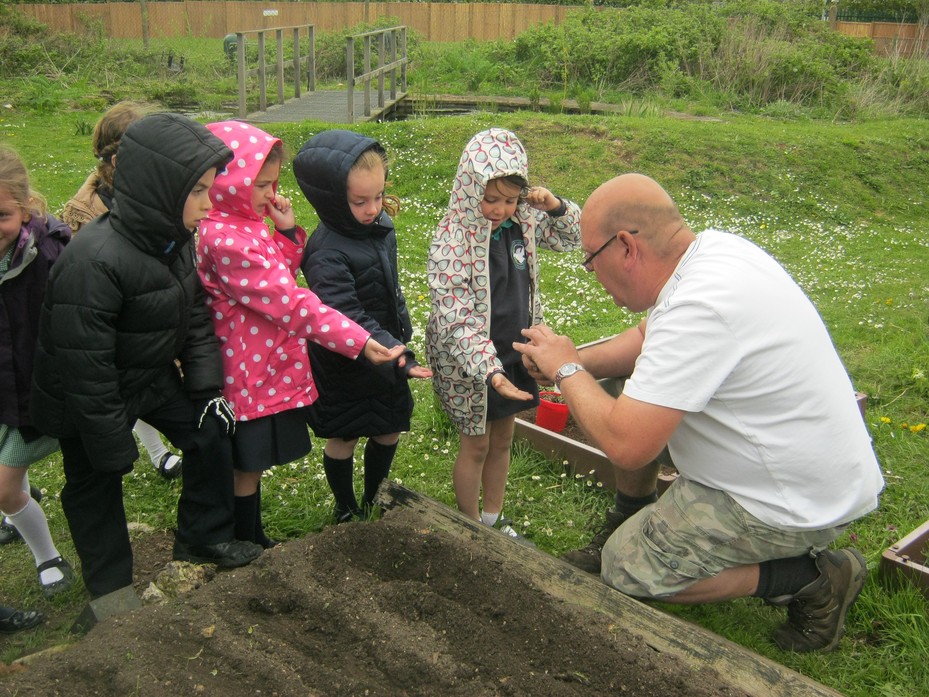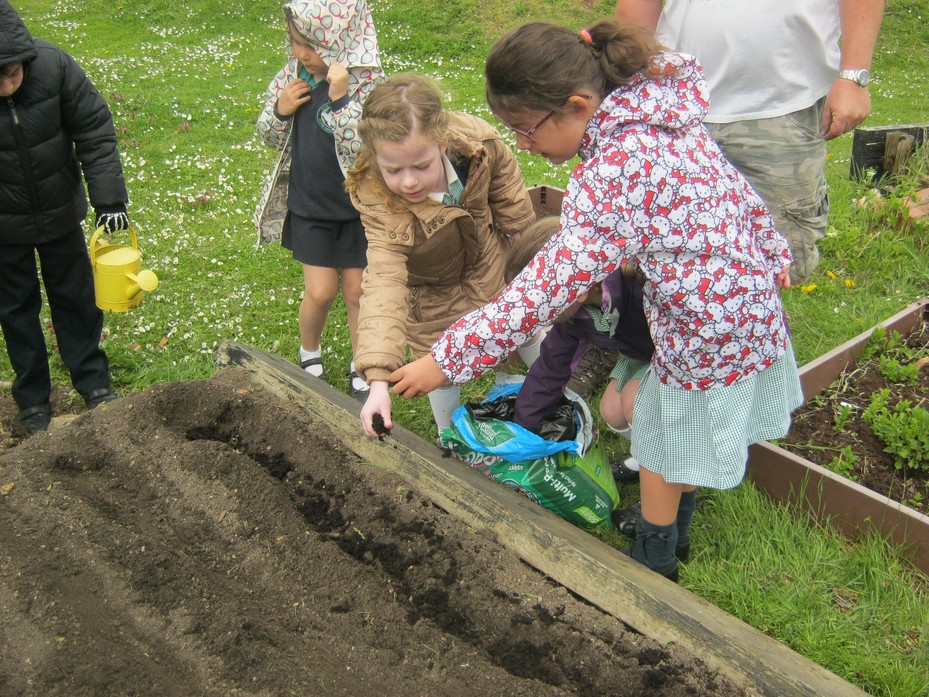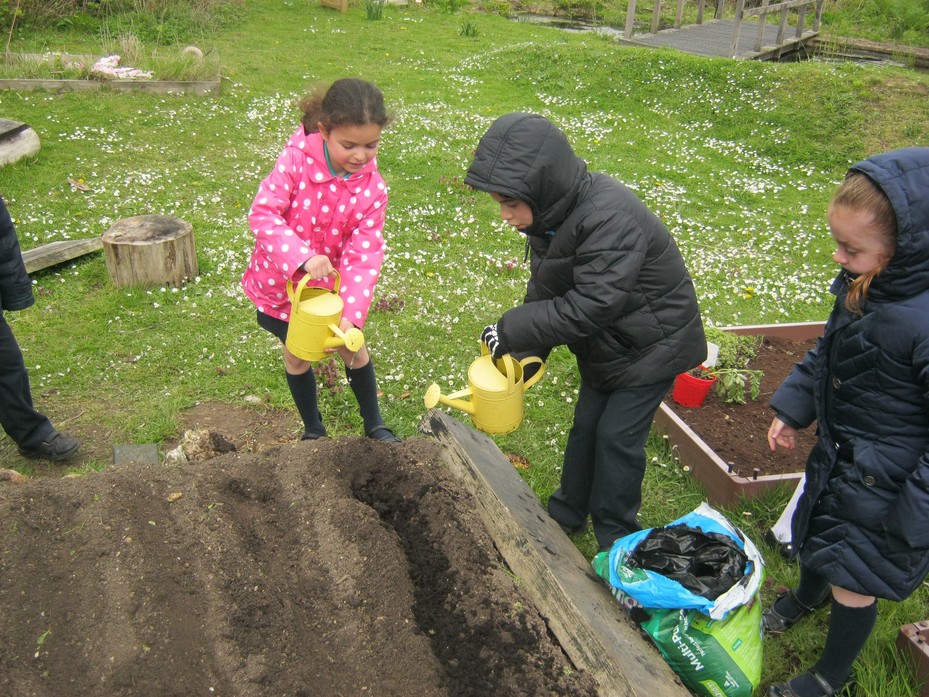 Yom Ha'Atzmaut
Please see below a selection of photos that were taken by Harry in Year 5 of our wonderful Yom Ha'Atzmaut celebrations.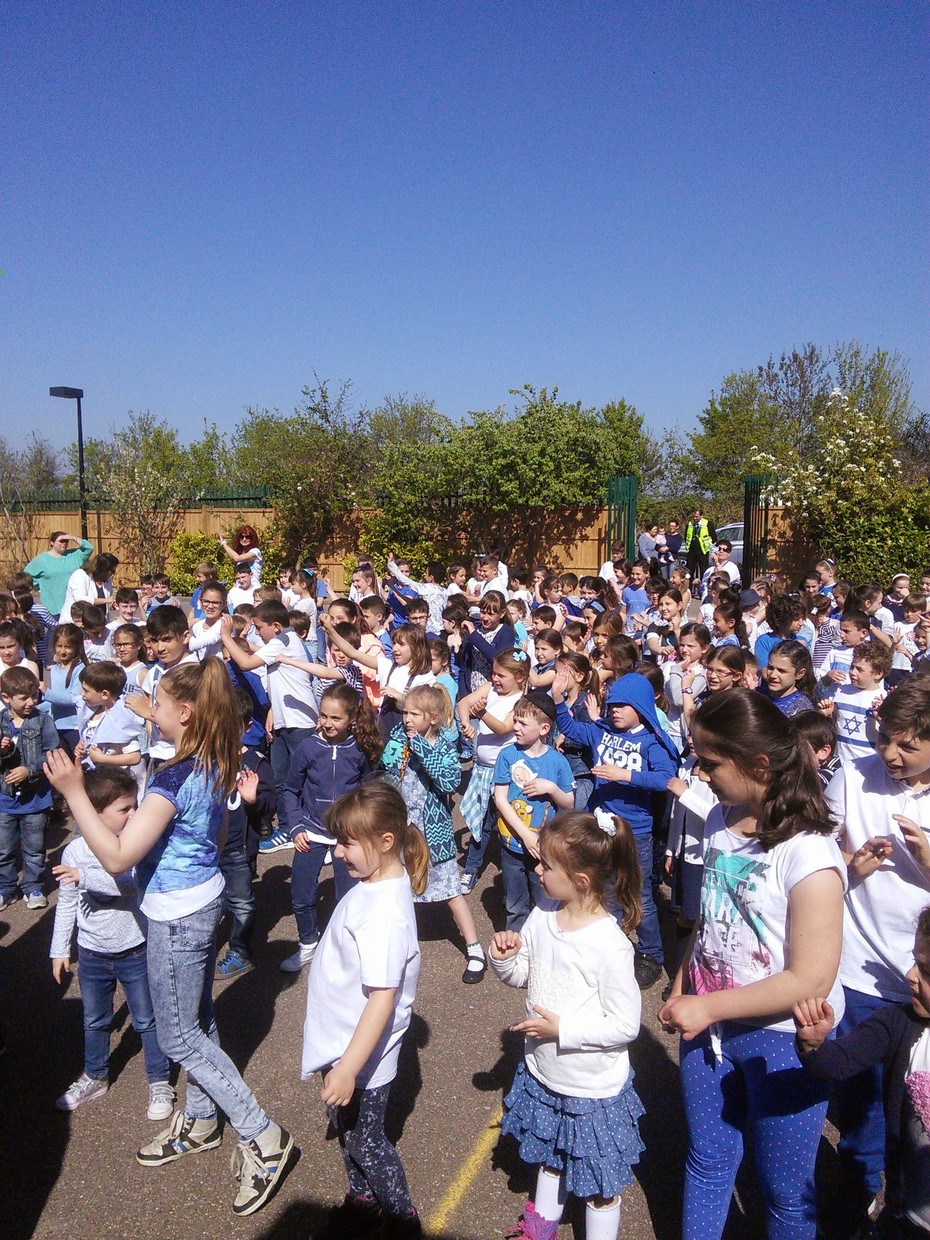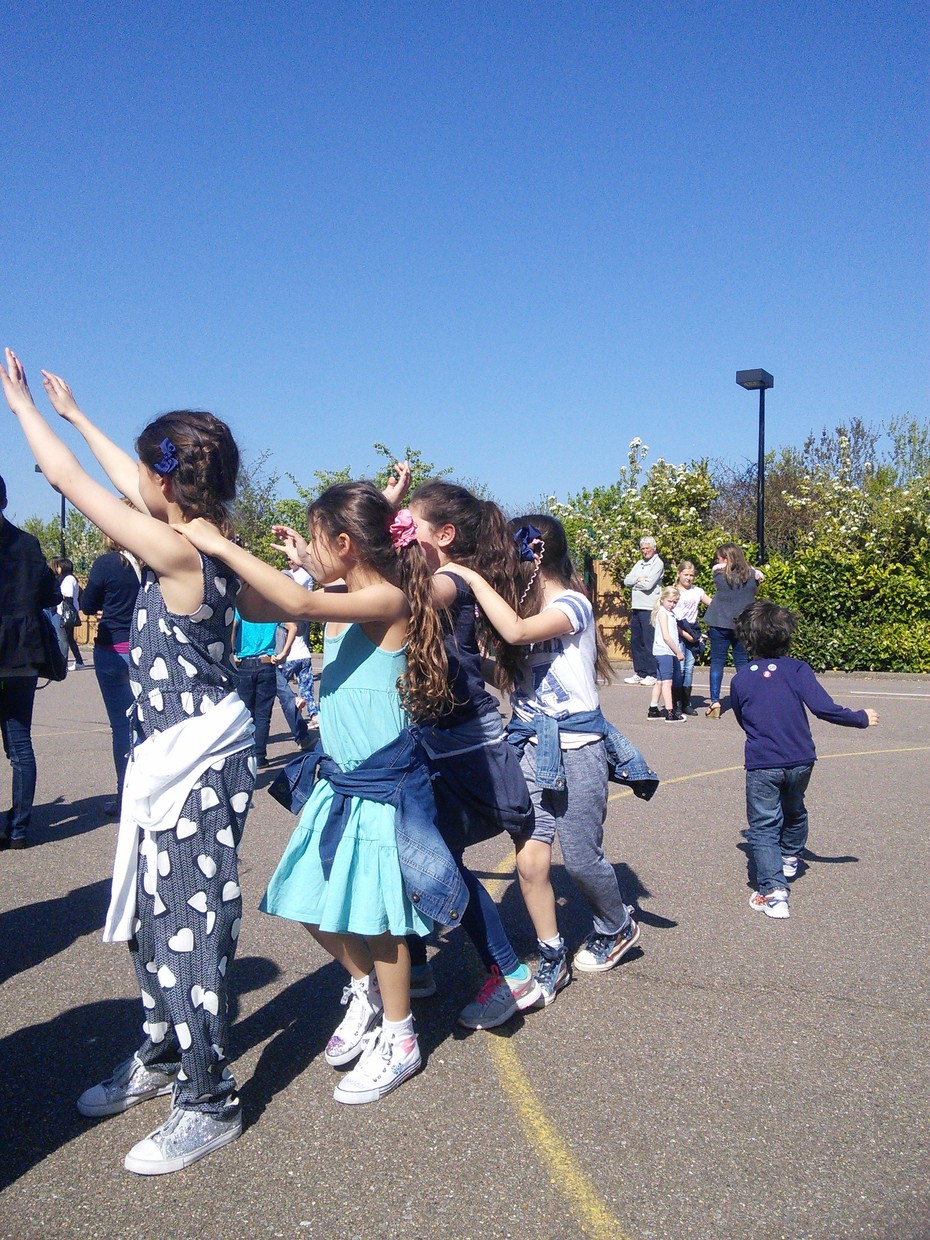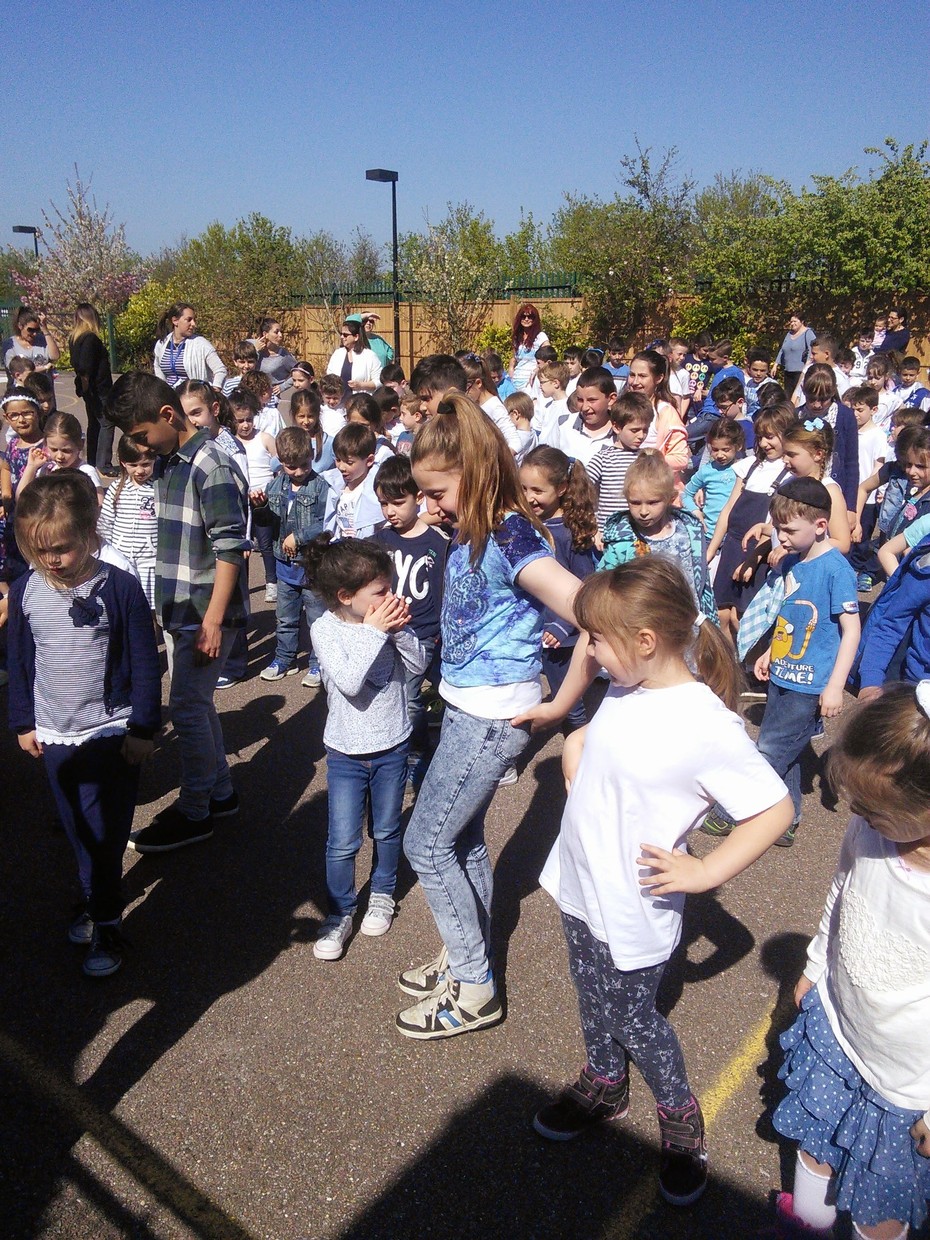 Year 1 and the Great Fire of London
As part of their History topic about the Great Fire of London, Year 1 created their own Great Fire in the playground! They built traditional Tudor houses out of cardboard boxes (instead of wood) and then placed them close together, just like the houses in London in 1666. The fire spread quickly because the weather was dry and windy.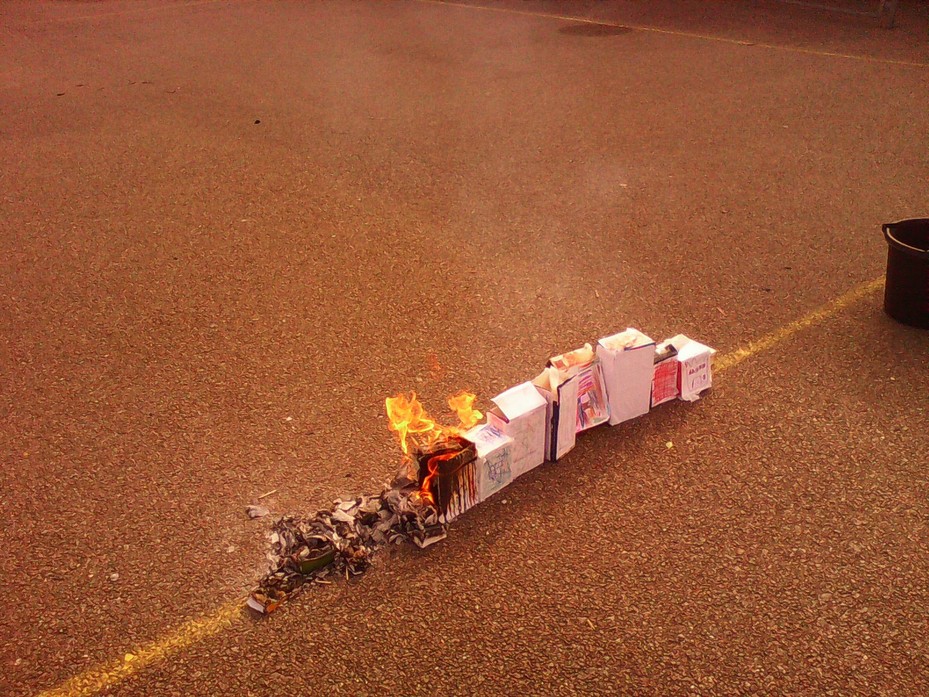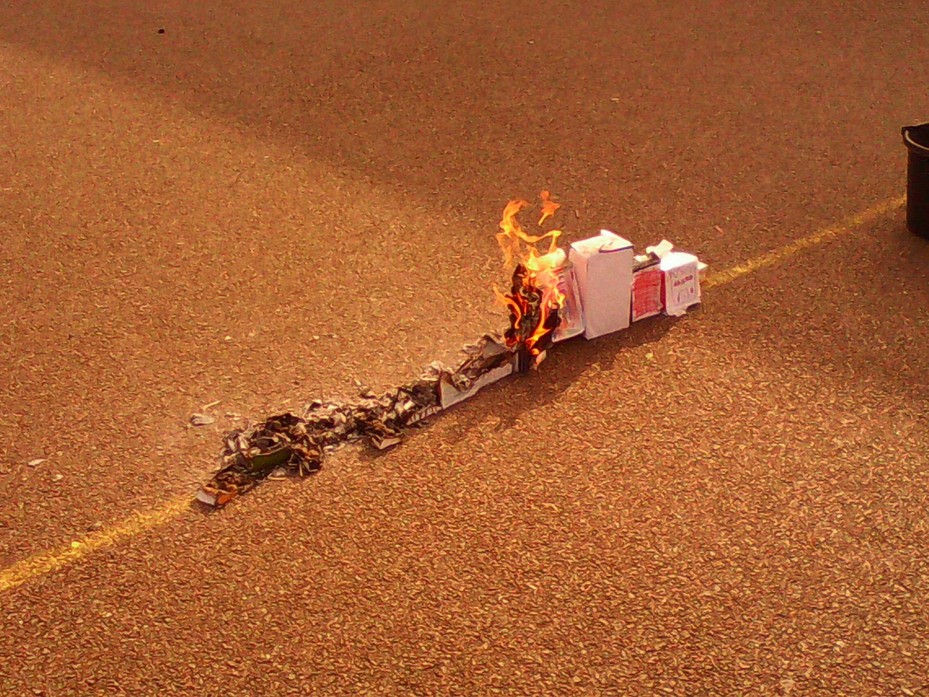 Celebrating JCD Blueish Jewish Day and Red Nose Day!
Children across the school came in wearing blue today in honour of Blueish Jewish Day. For the privilege of wearing blue and not their normal school uniform the children donated £1 to JCD a charity that supports Jewish Children throughout the world who do not have all the benefits that our children do. We are so lucky to have this opportunity to appreciate what we have and share our good fortune with others.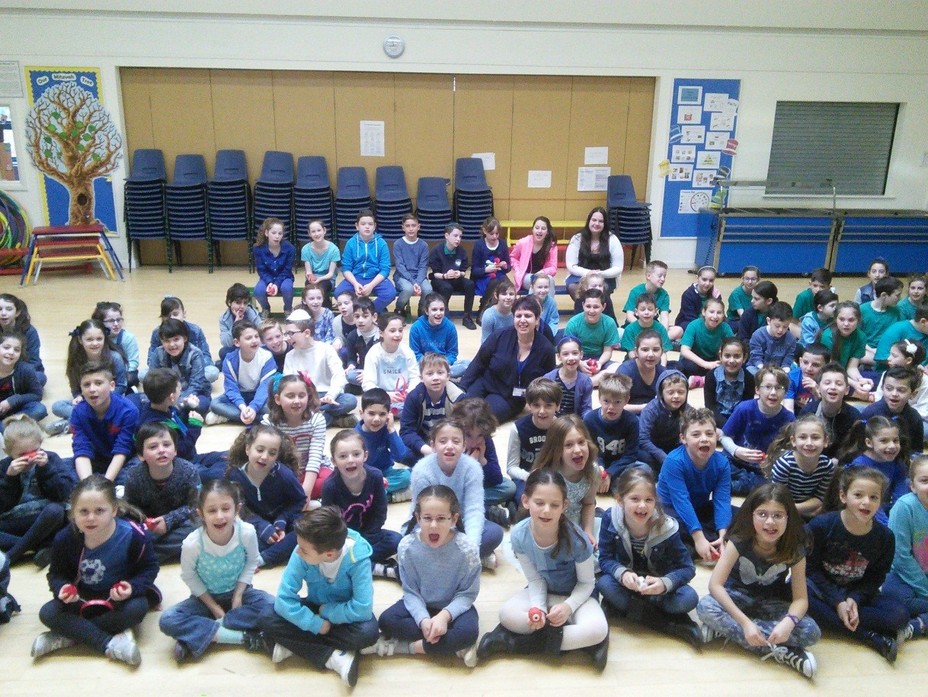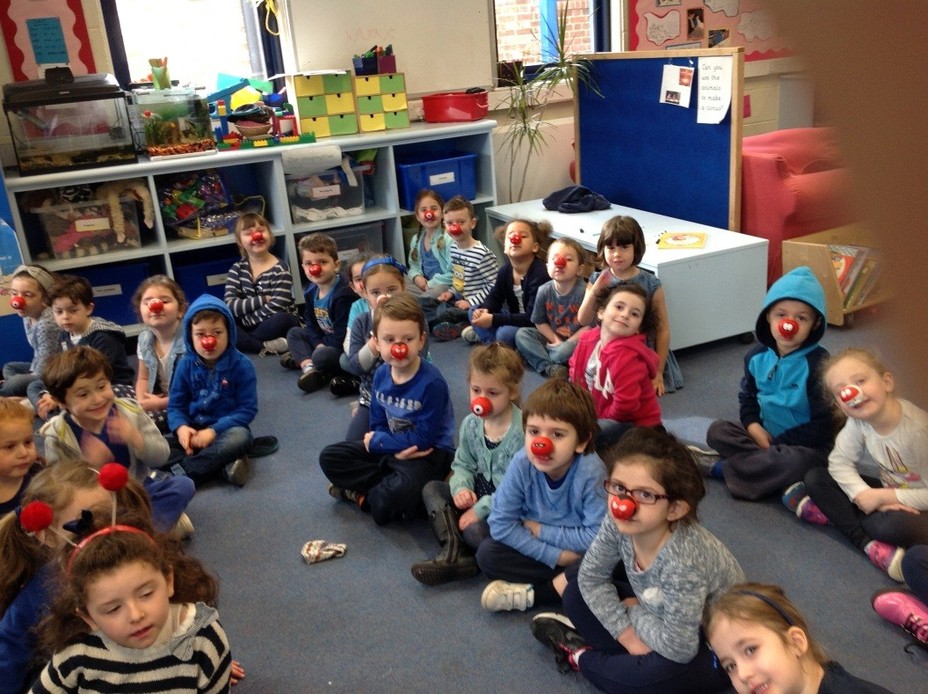 We combined our celebration with Comic Relief's Red Nose Day and many of the children also wore their Red Noses, allowing us to celebrate two charities on the same day!
In Reception, Cooper said that 'Charity is putting money somewhere to give to people not as lucky as us.' What wise words Cooper – Well done!
World Book Day
On Thursday 5th March, ​Clore Shalom celebrated World Book Day (as well as Purim!).
In Year 1, the children made their own story boxes of their favourite settings from the story 'Emily Brown and the Thing' by Cressida Cowell. We will be using these to retell the story as part of our English topic!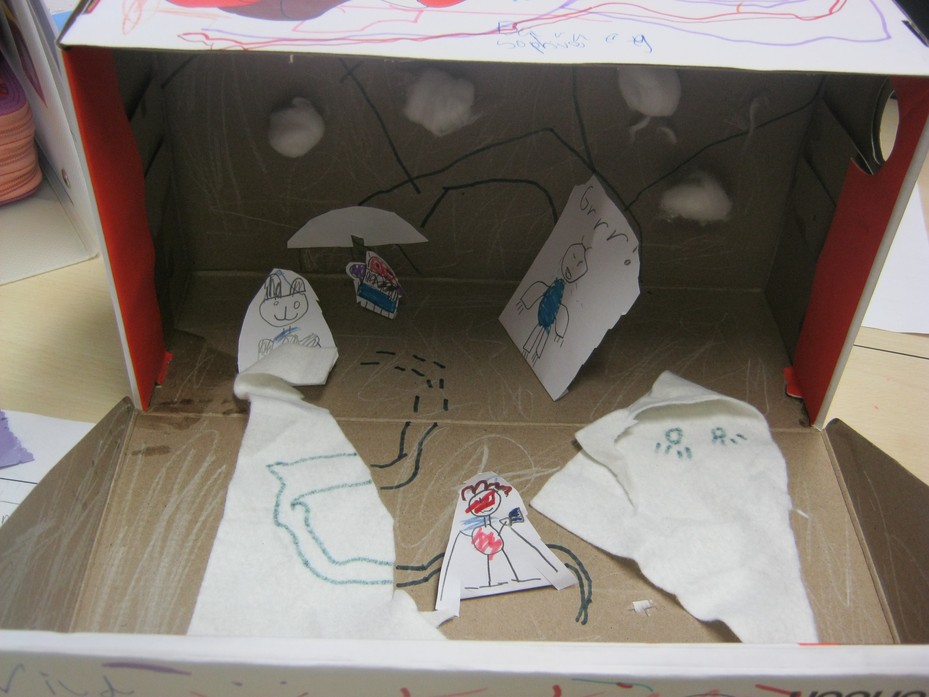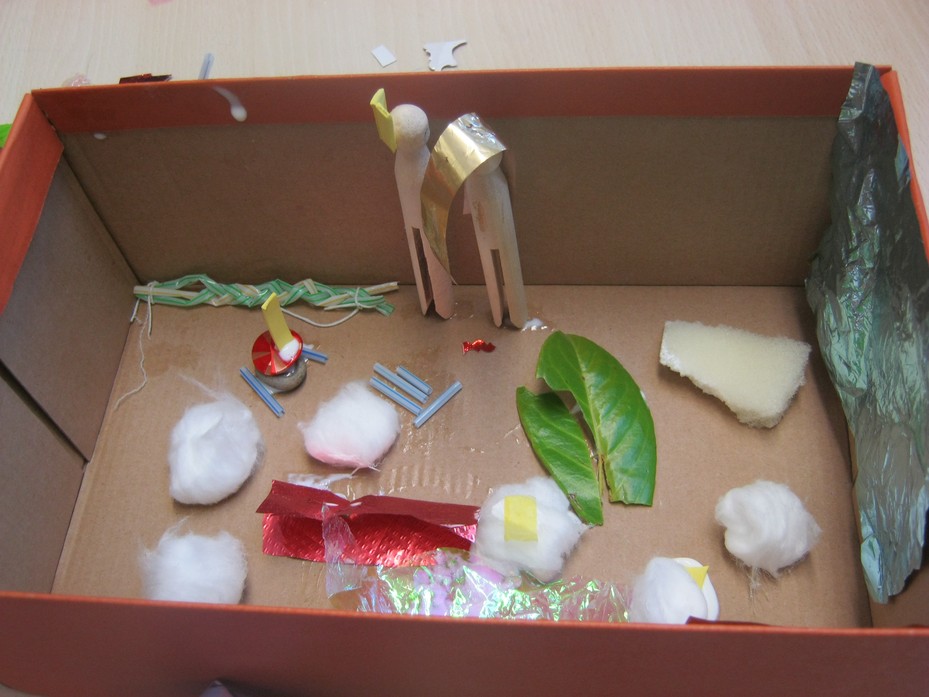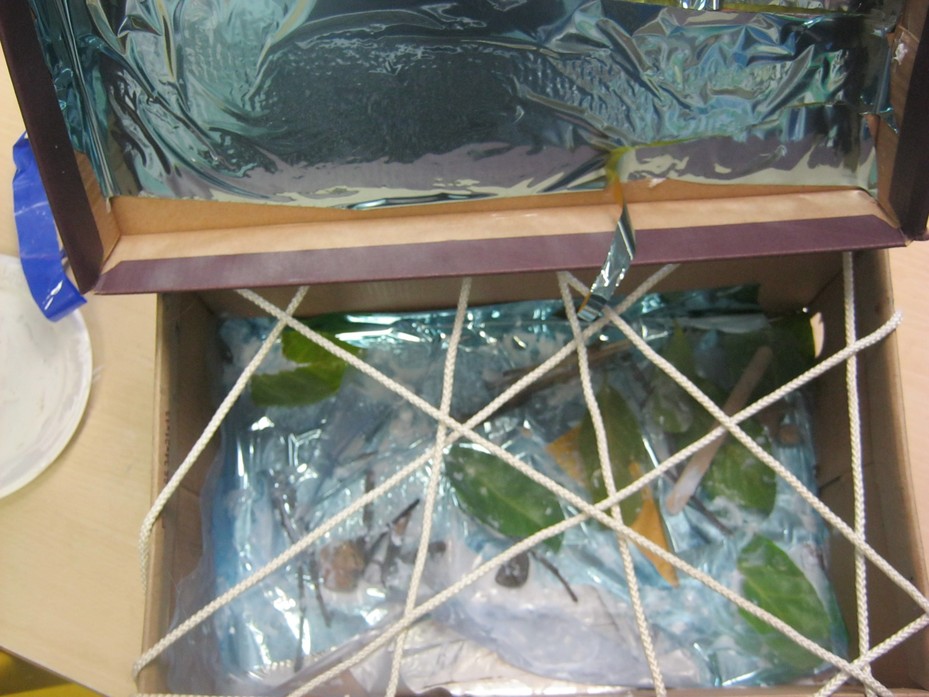 Year 6 Reflection on Shoah Survivors
On Monday 2nd February, Year 6 were visited by some Shoah survivors who talked to the children about their experiences. Here are some reflections, by the class, on their visit.
"When Ann and Bob entered the room, which was silent, everybody was intrigued to what Ann was going to say. When Ann mentioned the night of the pogroms, my hair went static and I gulped loudly with fear. The main thing I learnt was that this must never happen again and that you must not blame or accuse the young Germans who didn't take part."
"Ann must have been so worried when she saw the synagogue being burnt down and when she had to leave her parents. The most touching part was when Ann told us her parents went to each stop to say goodbye and that was the last time that Ann saw her mum and dad."
"I felt extremely honoured to have a survivors story; in person. Although my great-grandma has told me her story, I learnt that Ann and Bob had a different story. When Ann told me about her never seeing her parents again, that was very touching. I shall remember this moment forever."
"I learnt more about the Kindertransport and how they felt towards it all. The most poignant time in her story was when the synagogue of Hanover went up in flames, and when her parents stopped writing since they were sent to Auschwitz. This moment felt very touching since a holy place was disrespected."
Year 3 Volcanoes
We used vinegar, red food colouring, fairy liquid, warm water and baking powder to make our volcanoes erupt and explode. Lava erupted and dribbled out of our volcanoes. The lava was either white or red, depending on whether it had red food colouring in.
Zara reported that the lesson was "Exciting and fun!" Xander informed us that "The vinegar made our classroom really stinky!" "It was epic!" exclaimed Darcey. Elijah learnt that the faster you put the vinegar into the volcano the quicker the lava flowed.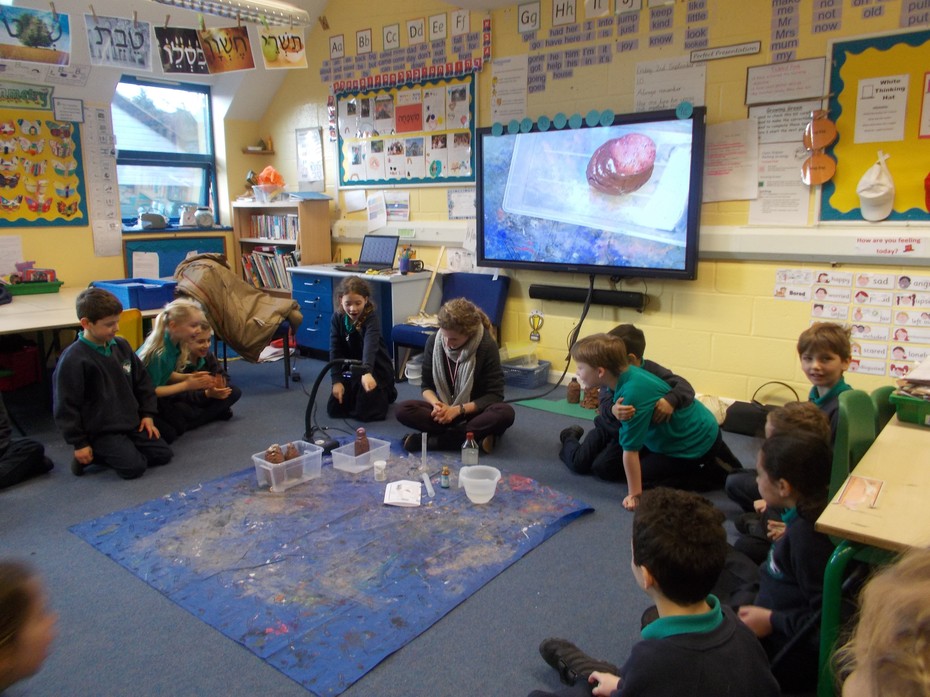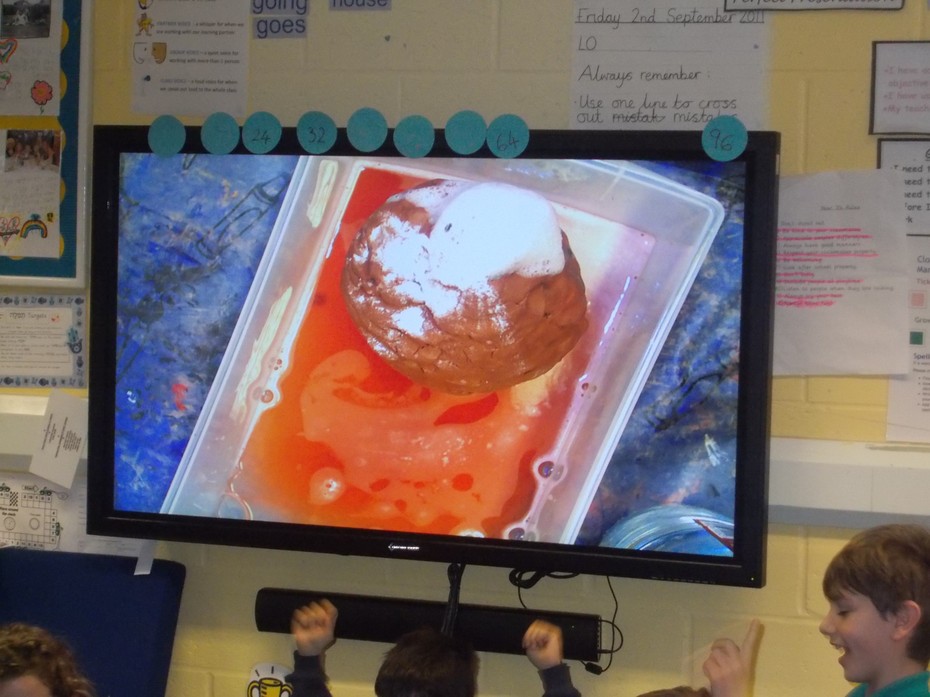 Tu B'Shvat at Clore Shalom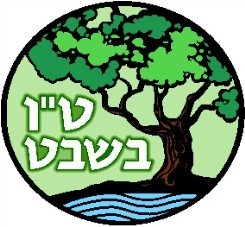 On Wednesday 4th February, Clore Shalom prepared to celebrate the Birthday of the Trees - Tu B'Shvat. This year we commemorated this special festival of the environment by enjoying Tu B'Shvat Seders. An opportunity to talk about trees, tell stories about trees, sing about trees and of course eat lots of the produce of trees.
My favourite quote of the day was from Alex Elleswei who compared Righteous people to Date Palm Trees, 'because they are straight and strong and have leaves and branches that spread out, like righteousness and kindness should.'
Below is a reflection of the day from Emily Sacks in Year 5.
'Today years 4, 5 and 6 had their first ever Tu B'Shvat Seder. It was all organised by Mrs Kelly. Throughout the Seder we all had 4 glasses of wine and a lot of fresh fruit which was very delicious. Tu B'Shvat is when we celebrate the trees birthday. We all sang Tu B'Shvat songs. We were all enjoying ourselves that morning.'
Our parents were as usual great supporters of our fun and donated a record amount of fruit for the children to enjoy. In fact we collected so much fruit that we've donated some to GIFT the Charity that organises a food back for the Jewish Community. We were thrilled we were able to fulfil two mitzvot. Celebrating the festival and giving gifts to charity.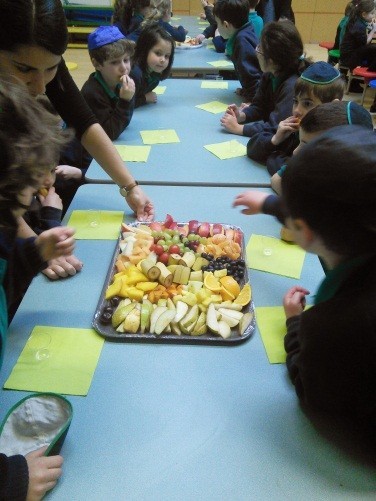 Year 5 go to Space!
On the 4th February 2015 Year 5 had an experience to remember! We went on a journey to space. It all began with a parachute game although this was no ordinary parachute. This one had all of the planets printed on it and a hole by the planet. We had to work together to identify planets and get them in the correct holes.
After that we went into the science dome, a mobile planetarium. At first it did not look like much but once the lights got turned on it was amazing! Images of stars and planets were projected onto the dome and we even got to see how the sky will look tonight. Did you know that once the sun has set you can see planets in the sky. Without a telescope they don't really look different from stars but they are! We learnt about constellations, why we have different seasons and black holes.
The most amazing thing about this experience was being able to travel to space without even leaving Shenley.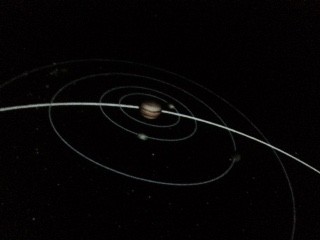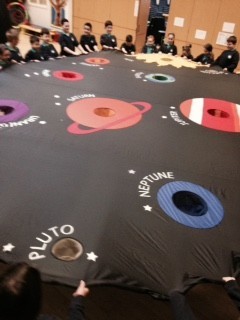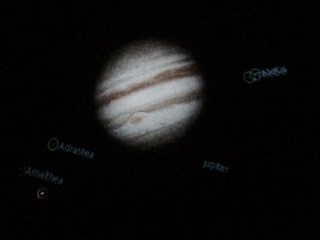 Year 1 at the Natural History Museum
On Tuesday 3rd February, Year 1 went on a school trip to the Natural History Museum at Tring. They had a fantastic time looking at all the different animals, many of which they had been learning about in Science. The museum ran a session all about variation for the children where they were able to handle turtles, large shells and bird skeletons and they had to look for the similarities and differences. What a brilliant day!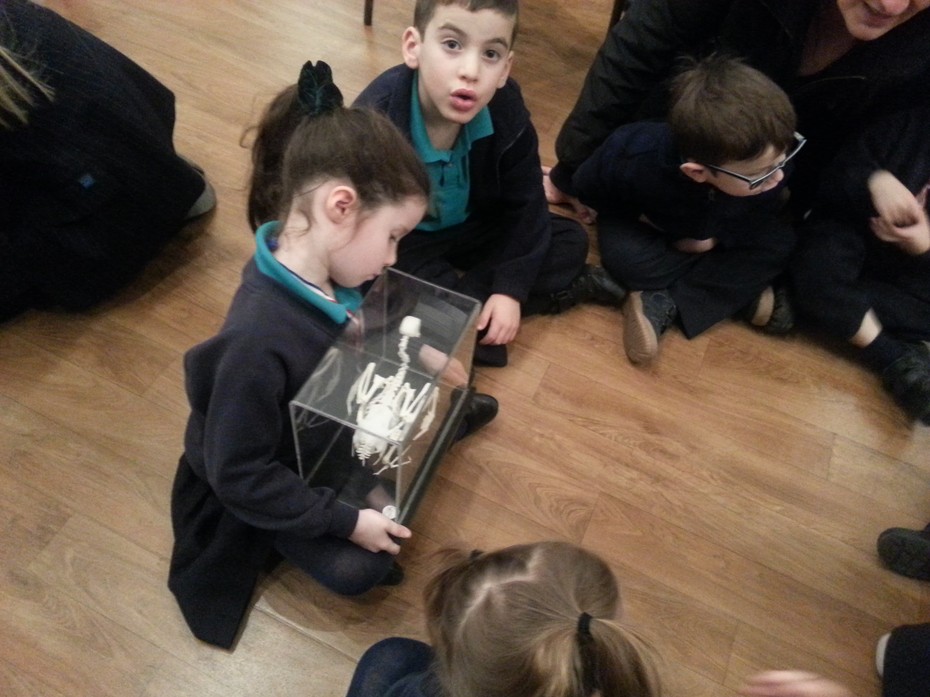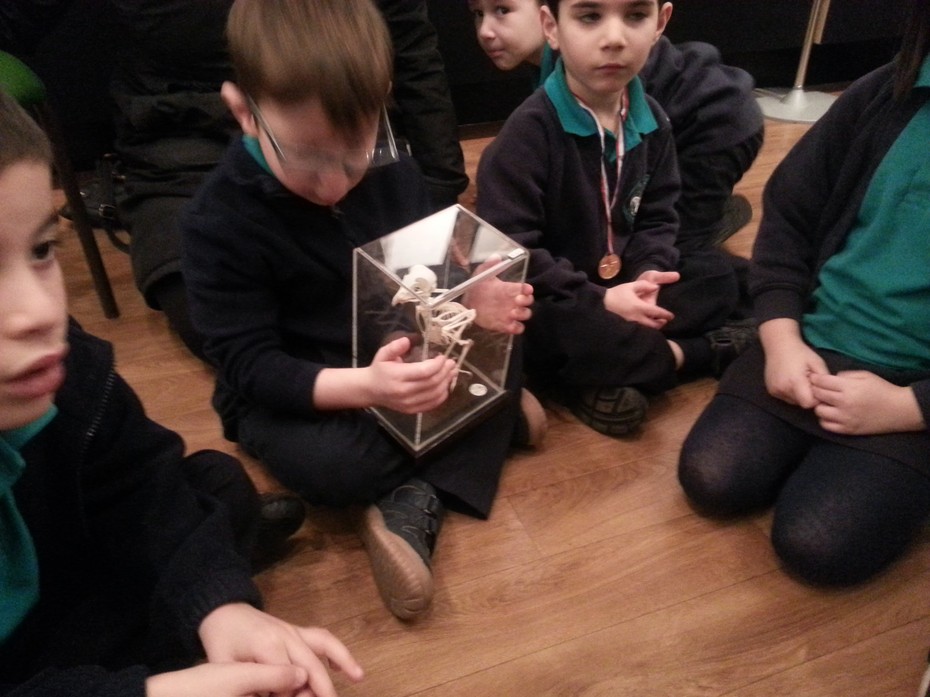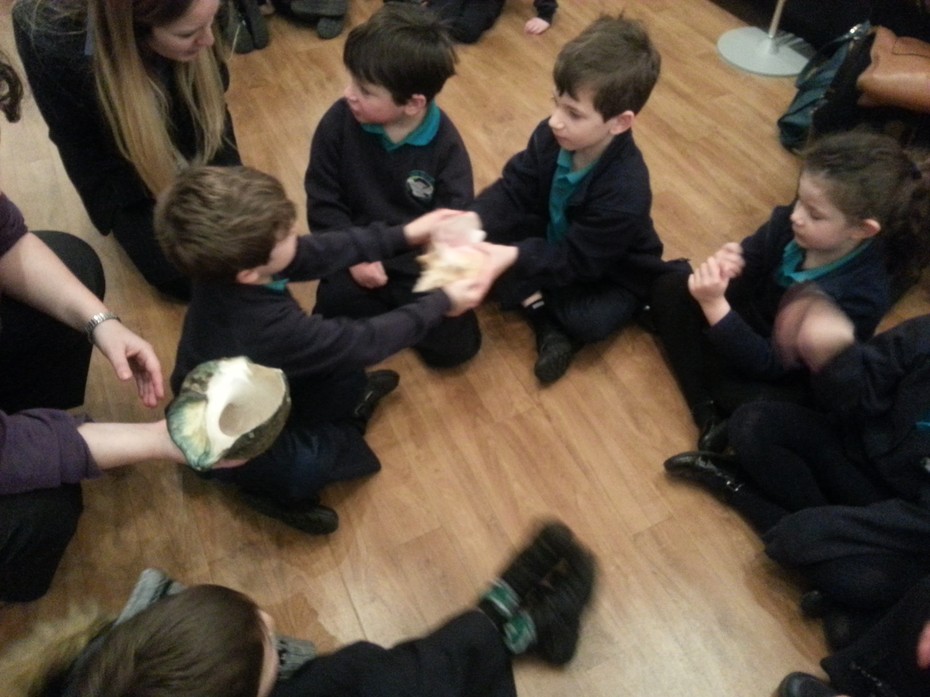 Year 1 Pet Week
Year 1 have been learning about animals this term. As part of their animal topic, they had a week dedicated to pets! The children started th​eir week with a dog trainer, who went through all the things they had to remember when meeting a new dog.
Every afternoon, the children met different pets that people had brought in from home and, on Wednesday, Pets at Home came in to do a handling session. Year 1 met seven dogs, two cats, three rabbits, two bearded dragons and a tortoise!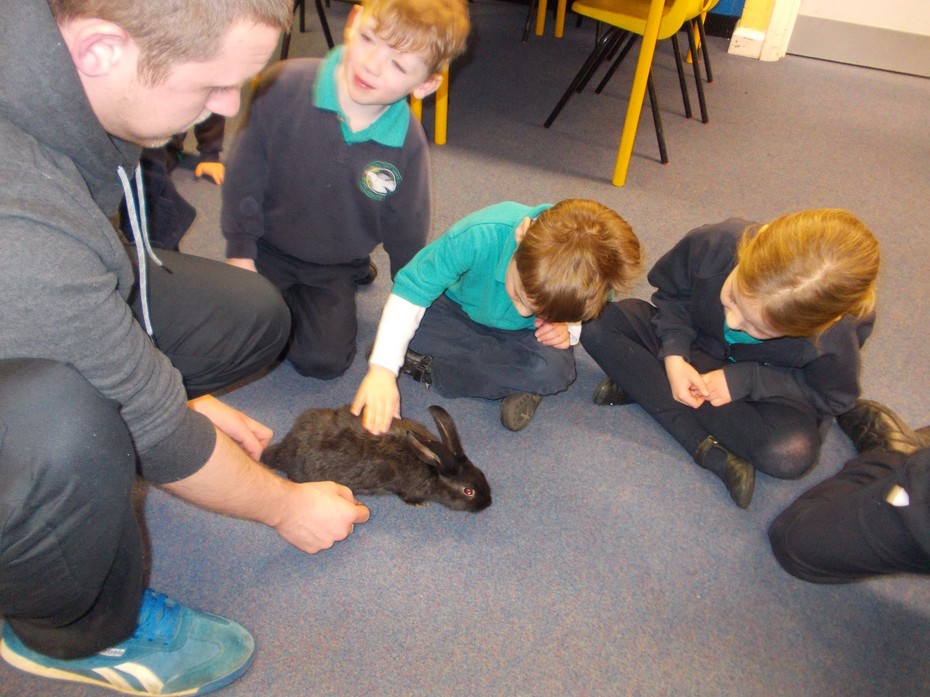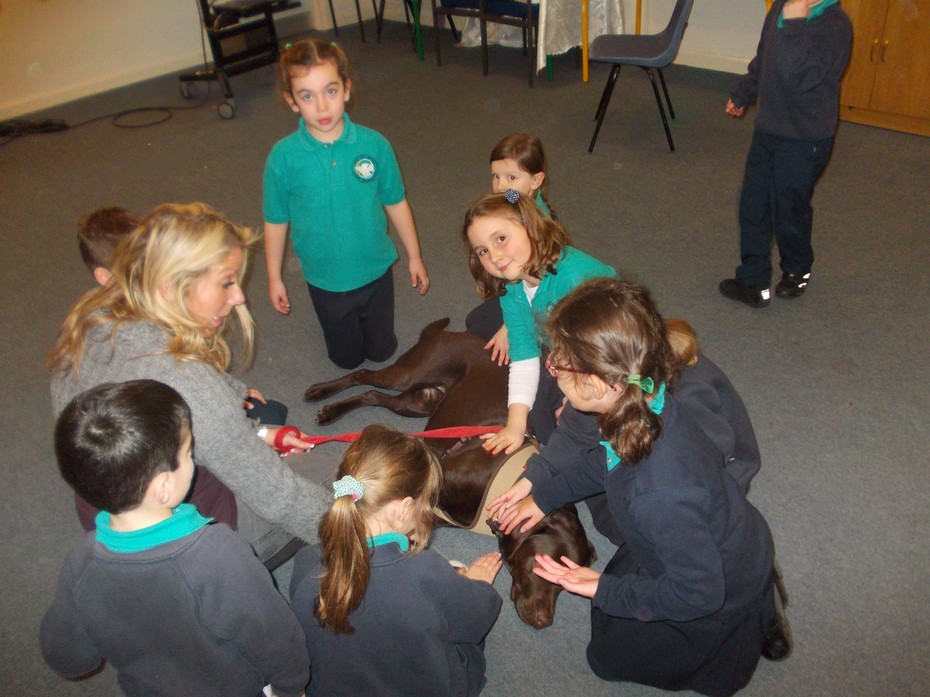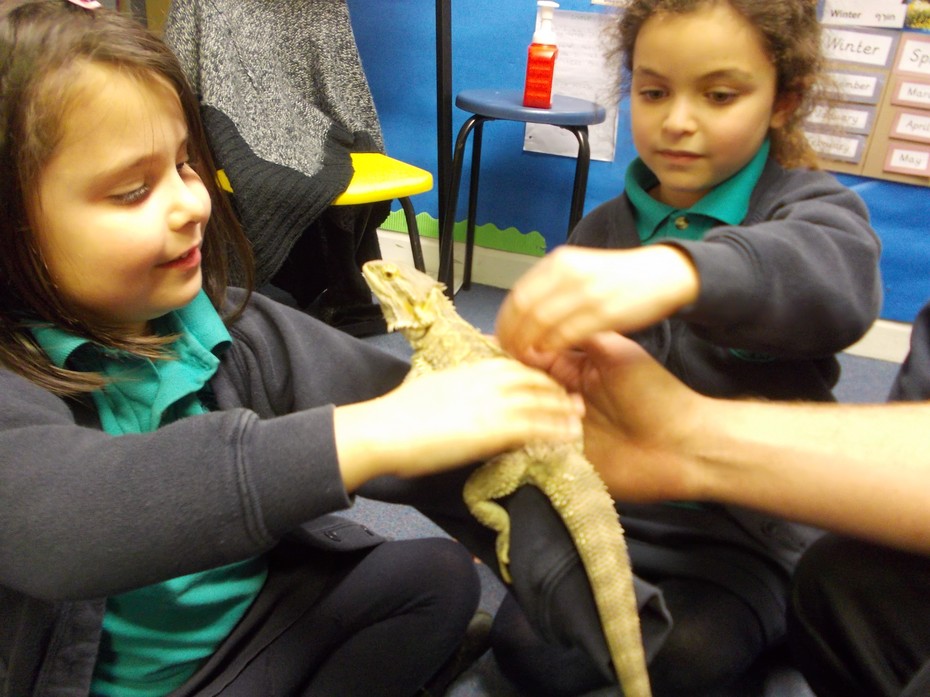 The children had a fantastic week and were all very excited to meet the different animals. They were especially pleased that the week helped everyone to feel more confident around new animals.